All administrative functions for Measure Desktop are found on the RFMS Online Services site (ROS). Accessing these controls does not require that Measure be installed on your workstation.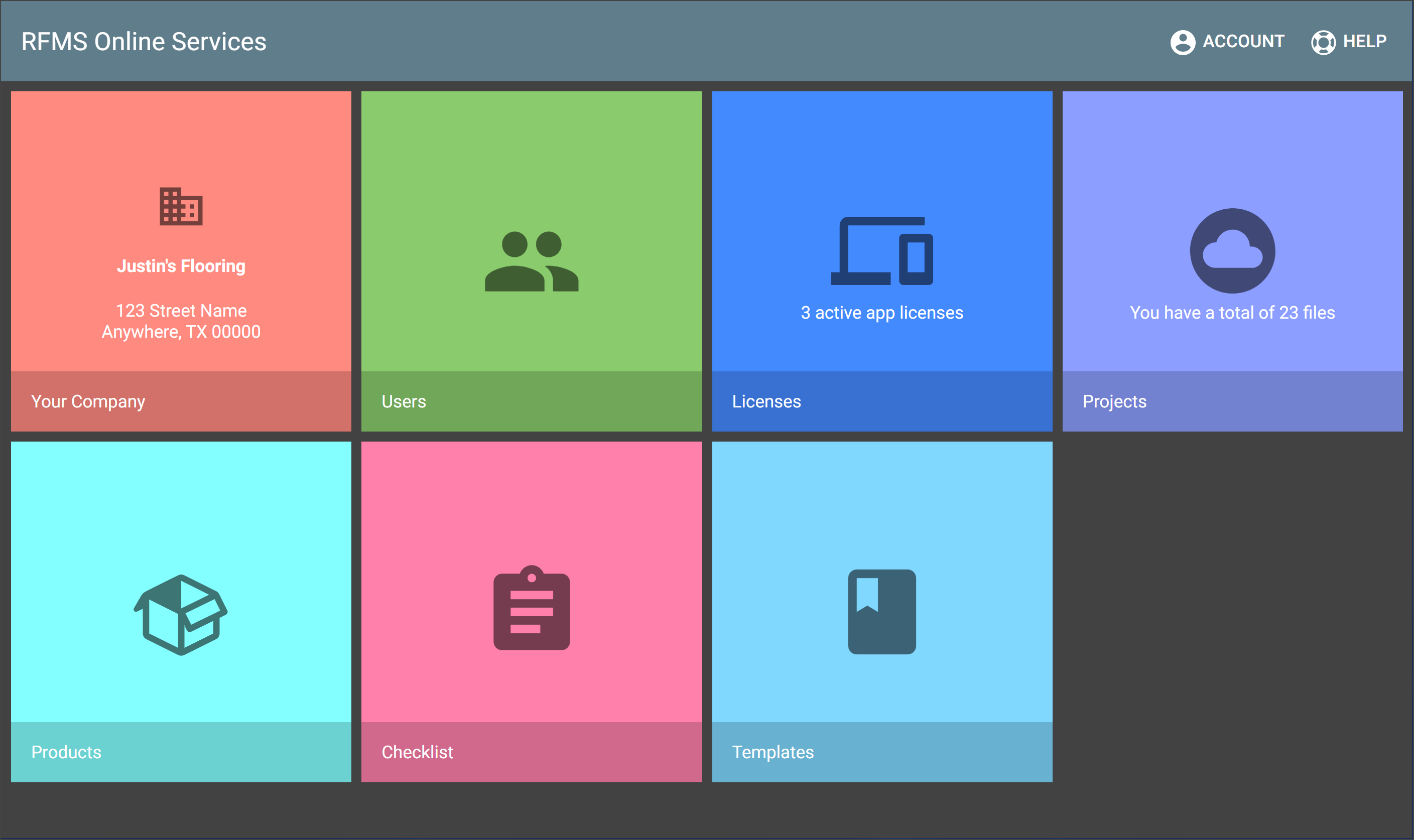 Your Company
In this section you can enter the name of your organization, its address, as well as terms and conditions. At this time company and T&C data will only carry over to reports generated in Measure Mobile.
(Click on image to enlarge)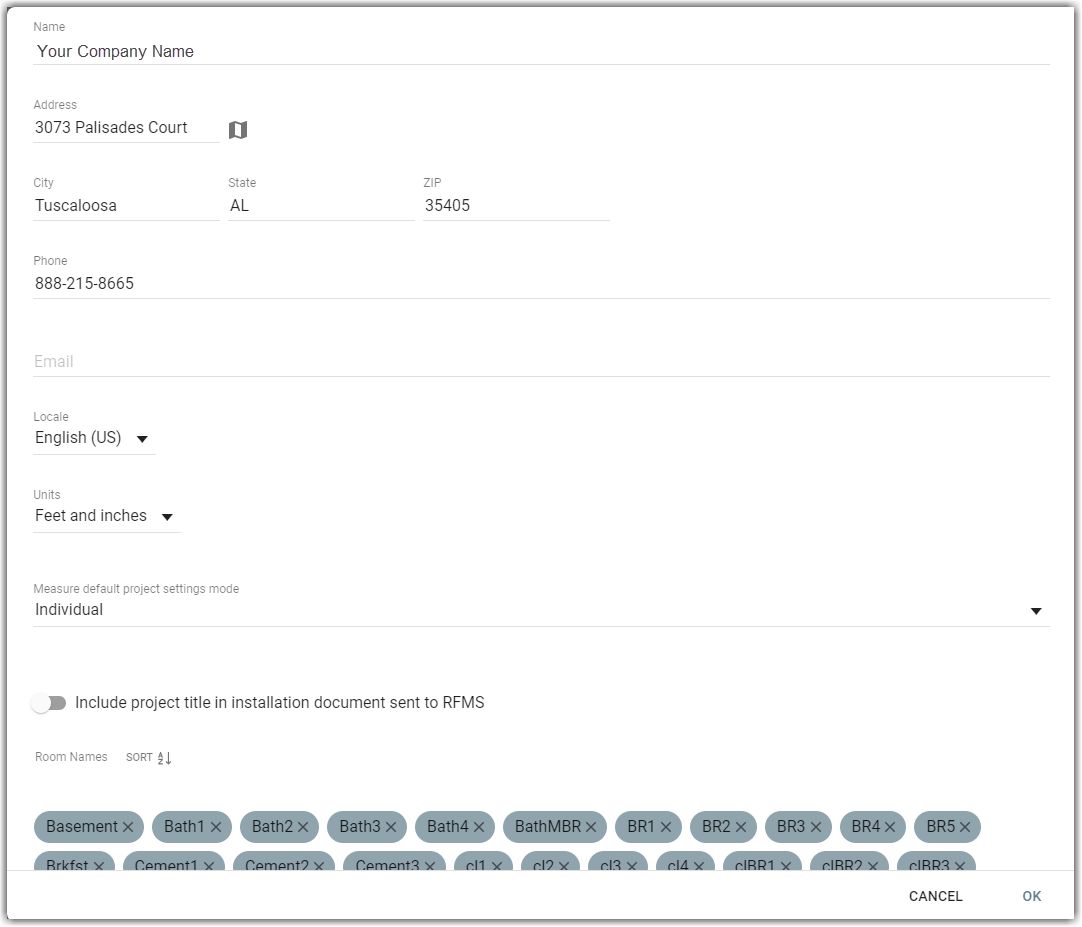 This screen also contains a switch that allows Administrators to choose whether Measure settings are shared by all users or if each user is allowed to have their own settings.
Note:
Unless there is a specific need for all users to share settings, most organizations find the flexibility of individual settings to be preferable.
Users
The Users screen displays a list of everyone in your organization who has access to Measure and/or the RFMS Online Services site.

Add a new user by clicking the

button in the lower-right corner of the screen. Edit existing users by clicking the

icon on their card.
For more detailed instructions please see our article How to Add and Edit Users.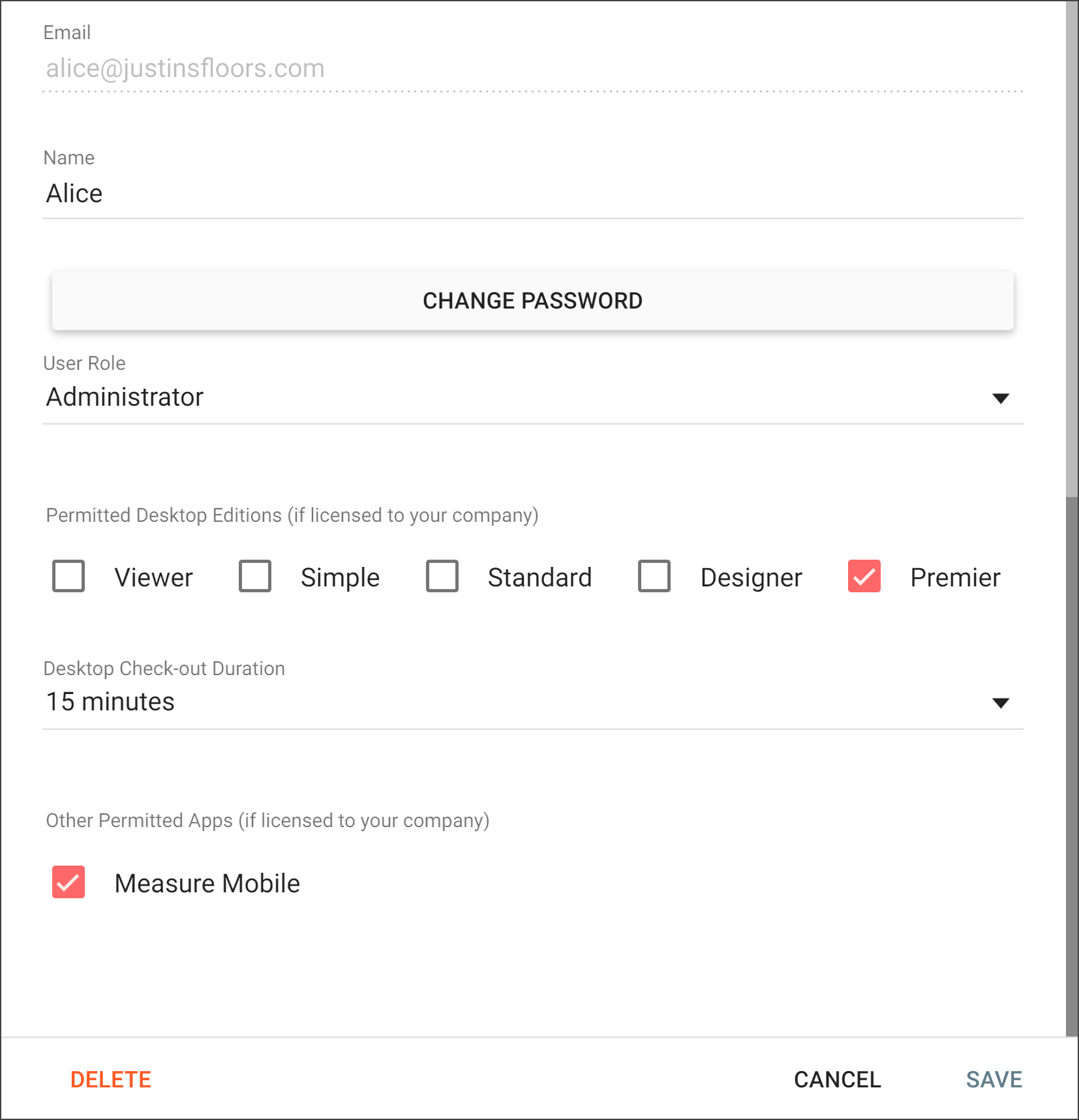 All users must be assigned an e-mail address which will serve as their login. They must also have a name, password, role, check-out duration, and at least one edition of Measure assigned to them. If no Desktop edition is checked, the user will not be able to access the software.
| ROLES | PERMISSIONS |
| --- | --- |
| Administrators | Full access to the RFMS Online Services site. Includes the ability to manage users and their Cloud data. |
| Managers | Access to Cloud data on the RFMS Online Services site. Can save and load projects from any other user's Cloud folder. |
| Estimators | Only have access to Measure and their own Cloud Storage folder. Cannot access the RFMS Online Services site. |
Creating New Roles: If your company uses the RFMS Management System and other productivity tool, then you will have the option of creating additional roles and editing the permissions of these roles. For more information on how to do this please see our User Roles article as well as How to Add and Edit Users.
Check Out Duration: This is the length of time Measure can continue running after losing its connection to the internet. The default check-out will be sufficient for the majority of users.
Desktop Logins
This section lists all of your current and past Measure Desktop licenses and indicates who is using each one.

A license can be revoked by clicking the

button on its card. This will force the current user out of the software and free the license for someone else to use.
In the upper-right corner of the screen you will find options to refresh the current screen, visit the billing portal, or download Measure's setup file.
Account
The account button at the top right of the screen lists your login, your current role, and may contain certain other settings for RFMS users.


Use this button to log out of the RFMS Online Services site. It's especially important to log out if others in your organization have access to your workstation.