Most proxy servers will work with Measure automatically and do not require any special configuration, but there are exceptions.
If your company utilizes a proxy server requiring custom configuration, choose "More Options" on the Login dialog and then "Proxy server settings".
This will present the following window: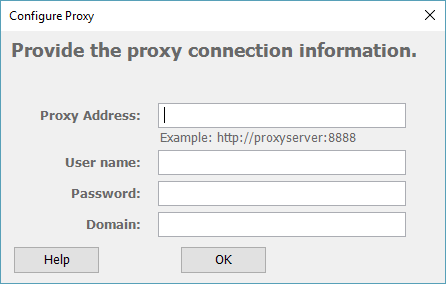 Contact your company's network administrator for the required values. RFMS and Measure Support cannot provide these values for you since they are unique to your company.
Your network administrator may also find this topic helpful: Troubleshooting Network Related Issues