Measure Mobile allows you to track samples taken on a per project basis.
Note:
When a project is exported to RFMS any samples marked as taken will carry over.
How to Mark that a Product has had a Sample Taken
1. From the Worksheet screen select the product(s) that will have a sample taken. In the right side section under the Line tab, scroll to the bottom and check the Sample Taken box.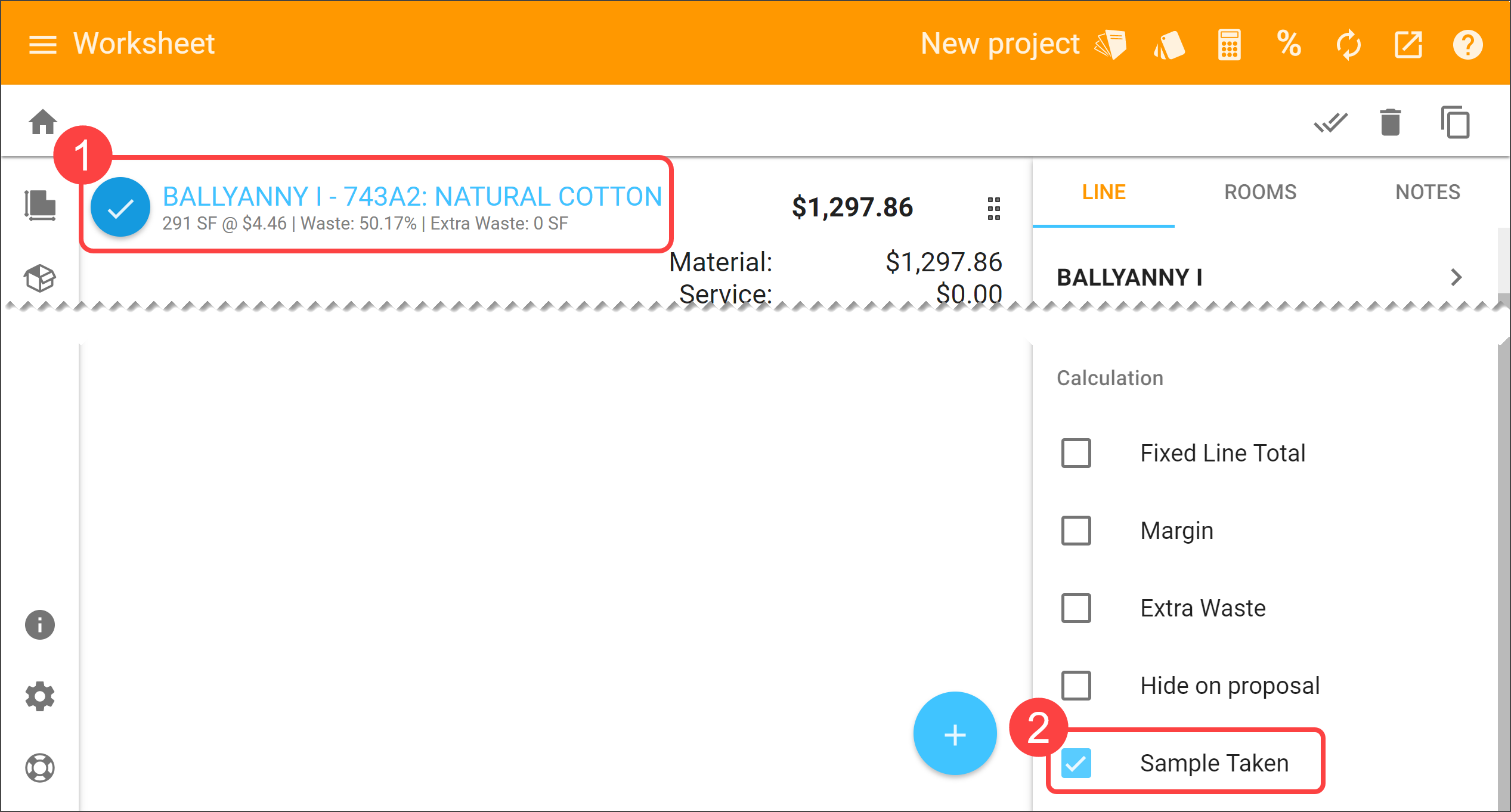 How to View/Return Samples Taken
1. From the Worksheet screen tap on the Samples icon in the top right of the screen.

2. All samples that have been taken for this project will be listed here. To mark samples as "returned", select the product, then choose "Return Selected Samples".