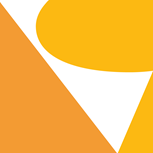 Measure Mobile 5.3.53 was released on Tuesday, May 31, 2022 to the Apple, Microsoft, and Google Play Stores.
New Features:
Quick Tile

Select tile patterns from a default library or build your own in Measure Desktop and apply them in Measure Mobile.

Break Open tool

Use this tool to alter a room's shape after it has been closed.
While a room is in Edit mode, select a side and tap the Break Open

icon. It will split open at the base of the selected point and enter Free Draw mode.

Free Draw automatically draws room when using Disto X3/X4 (MM-2887)

Pressing Off button on Disto X3/X4 while in Free Draw cancels the entire room

Pressing Back button on Disto X3/X4 while in Free Draw removes last segment

Free Draw always shows keypad to allow for connecting to Disto

New setting to toggle between "Distance and Angle" and "Distance Only" for Disto X3/X4 (MM-3277)

Provided support for RFMS Product Templates on the Worksheet (MM-1960)

It is now possible to divide a room into smaller material areas (MM-2997)
Improvements:
Installation document sent to RFMS includes project title based on company setting (MM-3352)
Improved user experience for sharing property (PM-6)
Dollar values on the Worksheet are now aligned to the decimal point (MM-3361)
Cut Plan note size is now sticky (MM-3362)
Angle Snapping is on by default when using Material Area or Free Draw (MM-3377)

Visiting the worksheet of a project that has a quote number will check to see if that quote has been exported to an order (MM-3216)

The order of Checklists now matches the order in which they are listed in RFMS Online Services (MM-3232)

Disto supports rounding down with new "Always round up" toggle switch (MM-3229)

Provided support for applying extra waste to Fixed Quantities (MM-2125)

The Angle Finder tool may be used while drawing a material area (MM-3247)

Rooms can now be edited with the Disto after Free Draw operation (MM-3254)

Transition products optionally appear on the legends in Installation documents (MM-3260)

Stacks that are drawn in Desktop may now be expanded or contracted (MM-2813)

Added more options related to "Show Cut Details" on Installation document (MM-3286)

Installation documents are now sent to RFMS with a name that includes the Measure project title (MM-3282)

Default tread depth was changed to 12" (MM-3276)

When creating a project from a template, the unit and pricing of the products is converted from SF to SY or vice-versa as needed (MM-2916)

Perimeter add-ons may now be applied to groups of rooms (MM-3280)

Provided basic support for Counter nodes created in MD (MM-3291)

Added support for text box leader arrows (MM-3042)

Room names and dimensions are now more legible when dark backgrounds are present (MM-3005)

Added option to apply different material on stair risers and treads (MM-3165)
Enhancement to property search results (MM-3208)
Added support for contract pricing on services (MM-3235)
It is now possible to view properties associated with multiple RFMS salespeople (MM-3227)
Distance measurements now appear when the material area cut lines are close to walls (MM-3242)
Product names are now limited to 80 characters to ensure compatibility when exporting to RFMS (MM-3194)
Unit of measure now sticks (MM-3094)
Ceramic products sold by the PC unit can now be applied to rooms (MM-3175)
Pressing the Add button on the Room screen forces the Room tab to be selected (MM-3214)

Steps wider than material width are now rejected by allocator (MM-3326)

Improvements to reporting errors for allocation of roll products (MM-3326)
Bug Fixes:
Template Products defaulting to correct price level for User (MM-3318)

Worksheet lines can be rearranged once more (MM-3400)

Changes to auxiliary measurements are now effective (MM-3373)

Fixed bug with photos not attaching in Windows (MM-3389)

"No Product" button has been fixed (MM-3395)

Delete button on project sets now works (MM-3399)

In some instances, Tile and Plank type products were not being quantified (MM-3339)
Corrected issues with adding t-seams when rooms overlap (MM-3337)
Fixed sync issue with large number of templates and projects (MM-3344)
The app will now wait for the Publish operation to complete (or fail) before allowing user interaction (MM-3320)
Fixed a bug preventing navigation to the Products screen (MM-3356)
Unit conversion based on SF/SY settings in RFMS now only affects roll products (MM-3340)
Fill pieces are no longer placed at the end of the roll when that option is not selected (MM-3295)
Share Calendar no longer locks up in some instances (MM-3358)
It is now possible to select color when adding perimeter product (MM-3296)
The Material Area icon now appears in the toolbar immediately after room creation (MM-3284)
At times the screen was not refreshing when it should (MM-3368)
Corrected calculation of stairway perimeters to account for expansion/contraction state (MM-3348)
Incomplete tiles are now highlighted correctly when lay direction is not South (MM-3375)
Fixed an issue when duplicating a project with invalid image links (MM-3325)

Cut area is now displayed when the estimate is rotated horizontally (MM-3162)

Updating Customer from Customer tab now correctly sends Salesperson to RFMS (MM-3211)

Creating an opportunity from an existing project now correctly populates store number (MM-3205)

Disto rounds metric units to nearest millimeter if no rounding is specified (MM-3158)

The option to add service bundles was not presented in some cases (MM-2956)

Store display codes now show when searching for product inventory associated with a non-Order-Entry store (MM-3253)

Rooms and transitions can no longer disappear due to the doorway extension setting (MM-3264)

Calculation of miscellaneous product on stairs and material areas has been corrected (MM-3223)

Fixed issue with Copy to Clipboard not working in Windows (MOE-2004)

When a product is created in the app, other products in the Worksheet are no longer prevented from getting updated pricing (MM-3263)

It is no longer possible to apply material to a text box (MM-3275)

Perimeter products may no longer be assigned to textboxes (MM-3290)

Include Photo setting retained when creating project from quote/order (MM-3251)

Fix for attaching photos in Android (CRM-576)

Room names can now be updated on Android devices (MM-3305)

3D clip art was causing performance issues (MM-3303)

After creating a room with Touch Draw, the side following the one set by the user is selected (MM-2728)

Assigning hard surface no longer produces a waste value of "NaN" (MM-3330)

Setting offset for a pattern product sometimes failed to stick when multiple rooms were involved (MM-3203)
Extra waste was at times presented incorrectly on the Installation document (MM-3209)
Removing seams from stairs can no longer result in an incorrect lay direction (MM-3141)
Resolved issue where seams could not be removed from stairways in some circumstances (MM-3135)
Perimeter calculation no longer changes between standard and expanded view of stairs (MM-3133)
Extend room tool now forces reallocation (MM-2997)
Resolved an issue where stairs sharing the same name could not be renamed (MM-3231)
Selecting a room side and entering a number in the keypad now overwrites the existing measurement (MM-3234)
Corrected handling of rooms with several holes (MM-2806)
It is no longer possible to apply material to objects that do not accept material by using multiple selection (MM-3172)
The Split tool is now consistently displayed when a room is selected (MM-2772)

Android 11 and higher device can now launch RM and CRM (MM-3346)
---
Measure Mobile 5.1.4 was released on Friday, April 23, 2021 to the Apple, Microsoft, and Google Play Stores.
New Features:
Added function to combine two cut groups together (MM-3117)
Added the ability to hide area and perimeter measurements while reviewing plans with customers (MM-3115)
New Add/Subtract button in Keypad and DISTO panel to adjust last distance measured (MM-3116)
Improvements:
Added new, U-shape stair configuration to Stairs Library (MM-3144)
Label for Model field uses ModelPrompt setting from RFMS (MM-2246)
Ad Source field added to Add Project and Project Information dialogs (MM-3156)
Internal curves are added in instances where an external curve would cause overlap (MM-2744)
The Waterfall checkbox is shown for all stairs (MM-2875)
The area of cuts is now displayed in the roll view (MM-3088)
The system prevents a stairway border from being larger than the stairway width (MM-2569)
When a group of rooms is duplicated, the new rooms are placed in their own group (MM-2994)
Users may now enter specific offsets for pattern starts (MM-2800)
More than one share link can be generated for the same property (MM-3074)
Shares can be deleted and renamed (MM-3173)
"Show Company Name" option was added to the Proposal screen (MM-3176)
Improved property filtering (MM-3190)
Filter by the property of the selected project (MM-3185)
Property name is now shown in the projects list (MM-3084)
Shared property reports can now be modified and shared again (MCM-1328)
Added support for internal line notes (MM-3114)
Added an option to activate and deactivate detailed cut instructions (MM-3129)
Detailed cut instructions have been brought into greater parity with Measure Desktop (MM-3140)
It is now possible to add linear product to specific wall segments in a room (MM-2998)
Customer and job address can be copied from associated property (MM-3091)
Selecting a transition now automatically switches to Measurement tab (MM-3032)

Bug Fixes:
Fixed bug with sync failing when publishing a project to the cloud (MM-3046)
Ad Source and Store values transferred to Measure drawing when created from CRM (MM-3156)
Publishing a project from Worksheet automatically saves and syncs the project to the cloud (MM-046)
Seam changes were not retained in some cases (MM-3134)
Rolls with extra waste now work with Cut Increments (MM-3153)
Fixed issue with Search Store tab disappearing in Windows (MM-2600)
Merging rooms no longer creates duplicate room (MM-3177)
Contract pricing now works consistently across product types (MM-3183)
Disto measurements containing fractions of an inch now always round up (MM-3193)
Fixed bug with photos with low quality or entirely not appearing on PDF (MM-3187)
Photo captions are now sized to fit under each photo (MM-3187)
Copying a project or floorplan no longer associates it with the original opportunity (MM-3191)
Seams were at times disappearing unnecessarily (MM-3204)
Clip art was causing serious issues on the Drawing screen in the Window version (MM-3108)
Cut names in drawing area were not always matching cut names on rolls (MM-3063)
Prevented material from allocating off of roll (MM-3086)
The cut plan was occasionally producing a large number of blank pages at the end (MM-3136)
Orders or quotes created from CRM while a project is still open in Measure Mobile will now pick up the quote/order association (MM-3119)
Users without permissions are not allowed to create customers under any circumstance (MM-3049)
---
Measure Mobile 5.0.42 was released on Tuesday, November 10, 2020 to the Apple Store, Microsoft Store, and the Google Play Stores.
Improvements:
Free Draw:


Added new Angle Tool for Free Draw
User can reverse draw direction
Dimensions are displayed on all wall segments while drawing
Applying new length to segment is now an undoable action

Added new Extend Room drawing tool
Improved positioning of dimension labels
Edit or select room name in sidebar instead of dialog
It is now possible to apply linear products to a room while on the drawing screen
DISTO measurements are automatically applied to the selected segment
Adjusted stairway lay direction to show absolute direction instead of relative lay direction
Share option now allows you to choose which projects in a set to share
Detailed cut instructions are now included with the installation report
Bug Fixes:
The most recently viewed project will now display in the project's tile when viewing in all projects screen
Fixed bug with deleting just one project from a set
Corrected inflated material quantities for stairways with carpet
Fixed overlaps in allocation
Fixed publishing back to CRM after adjustments made to measure
CRM Users:
Project Sets can now be created based on CRM product options
A user's scheduled measures can now be transferred to external calendar applications
Clicking the calendar icon will show your scheduled measures in order by date and time
*For Property Manager users:
(If you would like to beta test the new property manager feature, please reach out via email to appsbeta@rfms.com)
Improvements:
Project sets can now be associated with a property
Properties can be associated with BidPro templates
Refreshing the prices will pick up prices from connected BidPro templates
Estimators can now see all Management Companies, but only Properties associated with their salesperson
Sending property report now uses the enhanced sharing features of myflooringlink.com
---
Measure Mobile 5.0.4 was released on Tuesday, June 16, 2020 to the Apple App, Microsoft, and Google Play Stores.
Improvements:
Changed name of "Draw" command to "Free Draw" (MM-2949)
Users may now search across all folders (MM-2862)
Projects may now be viewed in a grid orientation (MM-2820)
"Property Managers" renamed as "Property Management Companies" to prevent confusion (MM-2939)
Name of property now shown on project cards (MM-2861)
Projects associated with a CRM opportunity now offer a link to launch CRM (MM-2768)
Added button to open opportunity in Project Information dialog (MM-2768)
Sales tax can once again be figured using RFMS (MM-2691)
Folder name visible on projects list (MM-2862)
Bug Fixes:
The Free Draw function can now be used to fill areas between rooms (MM-2926)
Fix to Free Draw tool (MM-2961)
Some projects were hanging when attempting export to RFMS (MM-2962)
Extra Waste now accepts the ' (foot) symbol (MM-2928)
Fixed overlapping cut situation (MM-2969)
---
Measure Mobile 5.0 was released on Monday, June 1, 2020 to the Apple App, Microsoft, and Google Play Stores.
Improvements:
When using Line Draw or Draw, the system will now complete a square room after drawing only two walls (MM-2935)
Transitions are now added immediately in Line Draw and the Draw tool (MM-2940)
New sharing/publish icons (MM-2909)
User can now publish all projects in the project set at once (MM-2909)
Create Opportunity in Project Information dialog (MM-2934)Hide on proposal flag now included in proposal exports (MCM-1037)
Drawing page indicates if a product is missing size (MM-2917)
Apply DISTO measurements immediately to the current segment while in Draw Polygon mode (MM-2886)
Indicate status of DISTO connection in the keypad (MM-2886)
Published data now includes sales tax (MCM-1035, MCM-1044)
Allow the user to collapse or expand the checklists (MM-2818)
Added search/filter to checklist (MM-2828)
Property button can be used to change the property assignment for one or more projects (MM-2849)
Proposal sharing again allowed for drawings that did not originate in CRM (MM-2838)
Proposal sharing no longer allowed if the project has a quote or order number (MM-2838)
Improvements to roll compression (MM-2841)
Measure Time and Estimated Delivery Time fields added to Project Information dialog (MM-2860)
New share panel when sharing a property, which includes some controls (MM-998)
View and delete source data that will be included in the property report (MM-2877)
Show list of room names from the To Do list to choose in the room name dialog (MM-2844)
Room name dialog indicates names from To Do list that are already in use (MM-2844)
Implemented Draw Polygon tool (MM-2874)
Implemented transitions for the Draw Polygon tool and the Line Draw tool (MM-2782)
Modified position and appearance of transition icons (MM-2782)
Last segment drawn by Draw Polygon tool is now highlighted in red (MM-2782)
Installation document now generated and uploaded when publishing or sharing (MM-2879)
Millimeters are now supported as a unit of measure (MM-2696)
Show cut names on selected stair cuts on the main drawing area (MM-2852)
The Draw Polygon feature now optionally snaps to 90 or 45 degrees lines (MM-2888)
Pinch panning and zooming now work correctly while using the Draw Polygon tool (MM-2893)
New logo (MM-2894)
Allow applying products from To Do list even if only one option is available (MM-2883)
Show project To Do list when a project without any rooms is opened in Drawing page (MM-2878)
The system now uses existing wall segments of other rooms when drawing a room (MM-2823)
Shape snapping when moving a wall segment has been implemented (MM-2906)
CRM user who is not associated with an RFMS User, I should still be able to publish worksheet data (MM-2905)
Allow applying just the product, instead of room name, from To Do list (MM-2845)
Default to applying just products from To Do list if all items in the list have been applied (MM-2845)
Properties are now associated with Property Managers which can in turn also be associated with RFMS customers (MM-2880)
Refinements to new Draw feature (MM-2908)
Allow the user to collapse or expand the checklists (MM-2818)
"New" projects excluded from "Open" view (MM-2770)
"New" view shows all projects with "New" status regardless of date (MM-2770)
Bug Fixes:
Fixed bug with area calculations on stairs (MM-2867)
When using Draw tool, the transition position was shifting when rooms were created (MM-2924)
New opportunity assigned to user (MM-2933)
New opportunity should be associated with newly created project (MM-2933)
Fixed icon issue on Windows platform (MM-2909)
Fixed bug with creating new opportunity (MM-2933)
Minor fixes to transition creation with Draw tool (MM-2940)
Stairway landings now show an Up direction (MM-2918)
Rotation of stairway segments has been fixed (MM-2918)
Carpet wasn't allocating under certain conditions (MM-2882)
Fixed bug with rendering patterns with width but no height hangs the app (MM-2917)
Fixed a bug with match material assigned using the checklist (MM-2876)
Publish feature now corrects bad data introduced by checklist added match material products (MM-2876)
Applying a perimeter checklist item to stairway no longer results in an inaccurate quantity (MM-2850)
Fixed issue with compression (MM-2904)
Corrected angle snapping when dragging a vertex using the Draw Polygon tool (MM-2888)
Certain older projects were causing the app to hang (MM-2897)
Line draw mode ends when the user views the estimate (MM-2896)
---
Measure Mobile 4.3.35 was released on Friday, February 28, 2020 to the Apple App store and Monday, March 9, 2020 to the Google Play store.
Improvements
Simplified lay direction on stairs by removing "left" and "right" options on all new projects
It is now less likely that a snapped room will move when the user ends a drag operation
Publish date now maintained on the project header
Allocation of concave shapes (such as doorway extensions) is now faster
"Include Photos" setting on the Proposal and Installation reports is now sticky
The "Waterfall" checkbox on carpeted steps is now sticky
Bug Fixes
Fixed issues with angles for measurements received from X3 Disto
In rare cases, cuts were being lost during allocation
Fixed bug with Installation document showing blank
Fixed Presentation view when Room Plan is chosen
---
Measure Mobile 4.3.12 was released on Monday, December 16, 2019 to the Apple App Store.
Bug Fixes
Fixed Line Totals with tax applied no longer change when viewing the Proposal
Removed the Menu options along the toolbar designed for Desktop style use
---
Measure Mobile 4.3.10 was released on Friday, December 6, 2019 to the Google Play and Microsoft Stores. This is a small maintenance update to our Fall 2019 release. Click here to watch a pre-recorded webinar that covers the new features in our Fall 2019 release!
Fixed issues are always included in the release notes below. Click here for a list of unresolved known issues.
Improvements
The T-Seam locations on Stairs are now shown when in expanded mode
Improved allocation performance when a large number of concavities are present
Bug Fixes
"Print groups on separate pages" option now applies to the Seam report
It is no longer possible to apply material to a text box
Corrected error when attempting to change name of stairs
Rooms no longer "fly off the screen" in certain circumstances
After adding a transition to a room, a product can now be applied to it immediately
Allocation related issues:

Seams properly refresh after allocation
The roll plan did not always refresh after allocation
Addressed slight discrepancies noticed during the allocation process
In certain circumstances roll product allocation could become very slow and inaccurate
Display width takes precedence over estimate width when exporting to RFMS
Seam drags now start at the correct location
---
Measure Mobile 4.3.3 was released on November 4, 2019 to the Apple App, Google Play and Microsoft Stores.
New Features
A tool was added to the Drawing screen that enables the selection of multiple transitions at once
A tool was added to the Estimate screen that allows manual insertion of cut groups
The Worksheet now has a Refresh Products feature which will apply contract pricing where applicable
Improvements
Project Set enhancements

Entire Project Sets can now be duplicated

Choose whether duplicated project sets should include product assignments or only the individual floor plans

Moving, Archiving and Finalizing now apply to all projects in a set
Individual projects may be deleted and removed from the project set
Drawing names are now displayed at the top of the Drawing and Worksheet screens
When a project belonging to a set is exported to RFMS and another project within the set already has a quote number, the system will now provide the option of creating a related quote
Improved handling of item products that are sold by BX, CT, or EA units

Non-roll products can now be flagged as "Priced by the box" in their product properties
While importing from RFMS, item products sold by BX, CT, or EA can be flagged as being priced according to that unit. A box quantity in square units must then be specified so that the product can be quantified on the drawing
During the export to RFMS, item products will be sent with their original unit of measure

Improved handling of transition products sold by EA or PC

The product search dialog for Transitions now allows any product category to be chosen
Transitions sold by EA or PC can now be assigned a linear unit of measure and a length per unit so that they can be quantified on the drawing
During the export to RFMS, transition product will be sent with their original unit of measure

Tile drop/offset can now be specified on a per room basis

Default pattern drop specified in RFMS for tile products is now honored*

Improvements for Leica Disto users

A new setting allows Disto measurements to be rounded up by a user-specified increment
A new tool has been added to the Line Draw interface that snaps the last drawn segment to the nearest 45-degree increment

Stairway notation has been adjusted so that there is a clearer distinction between stair direction and material lay direction
Stairway naming is now clearer when stairs are joined and split apart
Stairway dialog now appears more quickly when attempting to add a stairway without internet connection
Authorized users can now override box quantity
Improved performance while uploading photos
Improved performance while allocating roll and hard surface products
Bug Fixes
Allocator now respects the Roll Width project setting
Cut gaps were not being inserted
User waste area is now shown on the roll diagram in multi-column and multi-row mode
The Stair Count field now only accepts whole numbers
The Multi-Room Selection tool no longer includes imported images
Stairway width now respects snapping amount
Fixed bug that would cause DISTO X3 angles to round incorrectly when Undo or Discard is pressed
Fixed bug that prevented seams from being moved on rectangular stairways
Fixed issue with signature distortion
The first room group page is no longer being stripped out of PDF attachments
The correct GST and VAT headings are now displayed in PDFs generated from the Proposal screen
Blueprint placeholders no longer overlay default walls
The caption of the Touch Draw Icon is no longer truncated
---
Measure Mobile 4.2.21 was released on Wednesday, August 14, 2019 to the Apple App, Google Play and Microsoft Stores.
Improvements
Toasters that instruct user on what to do next in drawing mode are dismissed when the user takes the recommended action

Any project in the set can now be selected

Improved handling of project sets in the Projects list

Added support for a Business Name in the Customer and Project tab
Bug Fixes
Fixed crash when opening checklist on older devices running iOS 12.4


Lengthy notes were bleeding into the footer on page 2 of the reports

Desktop-created stairs added to the stair library from Mobile were causing the library to become inaccessible

Lengthy notes were bleeding into the footer on page 2 of the reports
---
Measure Mobile 4.2.19 was released on Monday, August 12, 2019 to the Apple App, Google Play and Microsoft Stores.
Improvements
Improved handling of project sets in the Projects list

Any project in the set can now be selected

As an estimator, I would like support for a Business Name in the Customer and Project tab
Bug Fixes
Desktop-created stairs that were added to the stairs library from Measure Mobile were causing the library to become inaccessible
---
Measure Mobile 4.2.12 was released on July 31, 2019 to the Apple App, Google Play and Microsoft Stores.
Improvements
Photo Quality option for proposals and installation documents (sticky)
Choosing photo layout defaults to suggested photo quality. Low for 4 and 6, High for 1 and 2.
County now supported when searching for customers and exporting to RFMS
Project sets residing in other folders are now shown in the projects list
Australia and New Zealand locales now show GST Rate field
GST exclusive tax support for Canada, Australia, and New Zealand locales
Drawings in a set can be selected from the Projects screen, similar to sheets
Improved 3D rendering performance when stairs are present
Made 3D rendering logic more robust
Improved 3D rendering of stairs stringer
Added an option to display to 3D View on the Proposal/Installation document
Bug Fixes
Project sets that belong to other users' folders are now visible to Manager and Admin type users
Project sets that were not modified in the past two weeks are now visible
Corrupted photos were causing a variety of problems
Corrected unexpected jumping when pinch zooming in PDF viewer
Spiral staircase sections and copied rooms are now named with the "S" prefix
Renaming a stairway no longer results in an incorrect name
Stairs no longer move erratically in some cases
Seam lines are no longer displayed in an invalid state
The ".n" suffix is omitted from stairs containing a single section
Hide VAT rate when VAT Inclusive is checked
Hide GST rate when GST Inclusive is checked
Fixed bug with tax rate for US locale not saving when switching from a locale with VAT Inclusive or GST Inclusive
Tread depth no longer changes when adjusting the width of an expanded stair using the keypad
In some unusual cases, merging rooms left one of the original rooms intact
Transitions are no longer appearing as red on the PDF Room Plan
In some cases, it was possible to create self-crossing rooms
When rooms are merged, all photos are attached to the resulting room
Hardened code to handle situations where product associated with a room is not present in the project
Animated vertex indicators no longer interfere with each other when close together
Hardened code in logic to move stairs to prevent crash in Windows
Ad-hoc line items added to the Worksheet should honor the product's Taxable status
---
Measure Mobile 4.2 was released on July 3, 2019 to the Apple App, Google Play and Microsoft Stores.
New Features
It is now possible to group rooms together for the purpose of printing sections of rooms instead of all of them on one room plan. Room groups can also be selected for multi-room edits.
Optional checklists can now be associated with multiple product categories
A new fill tool makes it easier to create filler rooms between existing rooms
Allow selection of multiple Terms and Conditions
Create duplicate projects in a "set" and easily switch between them
Support for custom user role
Improvements
Newly added rooms are placed in the center of the screen
Added visual indicators that indicate which edges have been measured
All lines can be selected or deselected on the worksheet
When filtering by room group, dimension lines only show when both connected rooms are displayed
Additional information now appears on the installation document
A new selection tool makes selection of groups of rooms easier
The lay direction for groups of rooms may be set even when stairs are included in the group
Stairway names are generated with a prefix; renaming a stairway section now renames all attached sections automatically
Add Project and Project Information dialogs no longer offer Create Customer option to users who don't have that permission
Bug Fixes
Fixed a bug where the Quantity tab might still be available even though no line was selected
Hardened code to prevent infinite looping in some rare cases
Copying a stairway has been fixed
Transitions are correctly positioned after the Split operation
Changing the doorway extension now forces re-allocation
When attaching rooms, handles no longer deactivate after a pinch zoom
Editing a newly created wall segment length using the keypad no longer results in combining the segments
Corrected 3D display of patterns on stairways
Selection of rooms is easier when transitions are present
When the keypad is used to set the length, no change is made to the tread width
3D rendering performance when default walls are present was improved
Zooming no longer occurs after a room has been split
Turning on Pattern Repeat at Start of Roll forces allocation and results in only one pattern repetition
Measuring lines are now dockable to the exterior surface of walls
Tile reallocation was not occurring in some cases when product was modified
Show Usages setting now correctly defaults to the last value it was set to
---
Measure Mobile 4.1.17 was released on Wednesday, May 22, 2019 to the Apple App, Google Play and Microsoft Stores.
Improvements
Stairway sections may now be attached in a more flexible way (MM-2433)
RFMS Work order lines for hard surface products now include any associated room notes* (MM-2426)
Lay direction arrows are shown for individual steps (MM-2424)
The length of each cut group is displayed in the roll view (MM-2345)
Improvements to spiral staircase dialog (MM-2430)
Add Project shows list of templates as sorted in RFMS Online Services
Bug Fixes
Default wall color was not longer applied (MM-2436)
Some projects were zooming and panning erratically (MM-2437)
The Join operation now preserves the positions of transitions and activated/deactivated default walls (MM-2428)
Stop beeping so much when connected to DISTO (MM-2421)
Animated indicator on center wall handle no longer obscures the dimension (MM-2425)
---
Measure Mobile 4.1.10 was released on Monday April 22, 2019 to the Apple App Store and Google Play Store.
Measure Mobile 4.1.13, was released on Tuesday, May 7, 2019 to the Apple App Store, Google Play Store and Microsoft Store.
The following is a list of bug fixes included in this update.
Stairway feature was not working while offline
The merge operation on rooms with transitions was causing unwanted behavior
Patterned Carpet applied to non-straight stairs produced invalid allocation
Add Project shows list of templates as sorted in RFMS Online Services
---
Measure Mobile 4.1.10 was released on Monday April 22, 2019 to the Apple App Store and Google Play Store.
Measure Mobile 4.1.11 was released on Wednesday, April 24, 2019 to the Microsoft Store to resolve an issue preventing Leica Distos from connecting to Windows devices.
The following is a list of new features, improvements and bug fixes included in this update.
New Features
Stairs
Stair treads only are now shown by default when viewing stairs, with an option to display an expanded view where both treads and risers are displayed on the room plan
New stairs library includes landings, winders, spiral and pie shaped stair sections
Stairway sections can be combined into a single set of stairs, or use the default combinations provided
Customized stairways can be added to the shared company stair library
Allocation of roll product on stairs can be set to waterfall or cut-and-banded type
Stair borders can be specified and product applied to them
Stair count may now be used to calculate EA qty of stair nosing
Stairs can be rotated to any angle
X3/X4 Disto
Leica DISTO X3/X4 now supported on iOS and Android tablets, including it's Smart Room feature. Click here for a brief demonstration of this technology.
Improvements
General
When creating a new RFMS customer that is detected as duplicate, the user can now choose to link to the existing customer - requires RFMS 18.99.2+*
View product detail in RFMS Mobile from Drawing, Checklist, or Worksheet screens*
Drawing
Rotate Line 180 in Line Draw. Allows for reversing direction of a measurement drawn in the wrong direction.
Automatically select next segment when measurement for a side of room has been applied. This makes editing room sides with a Disto much more efficient.
Two rooms may now be attached to one another by selecting their corners or wall handles.
Room positions may now be locked
Rotation handles have been introduced, allowing for easier rotation of room(s) and object(s)
Estimating
Auto-Compression may optionally be disabled when moving cuts on the roll
Lay direction can now be set to match the room side
Seam lines are more prominent (they are vectorized) in Installation PDF
Bug Fixes
Add-On Only products or services and checklist products no longer appear in the Transition product chooser menu
The FAB icon is no longer visible on the Drawing screen of archived or finalized projects
Adding a point to a wall segment and then moving the segment no longer causes loss of dimensions
Some recently used products were not displaying
When replacing product in rooms with the same attributes, the system does not reallocate, losing seam placements
Undoing a closed room via Line Draw was resulting in losing the room
Split Room feature does not work on certain rooms
The room perimeter is no longer affected by window transitions
The Add/Remove Wall works in all cases
Zoom and performance issues when 3D Clipart is inserted have been addressed
Walls were being added and removed to a room when the edge was dragged
Changing the extra waste value to null no longer gives the user an incorrect SF values when viewing the estimate
Carpet pattern was extending off roll when viewing cuts in multiple rows / columns
All room notes included in work order lines for roll products
Fixed issue with store phone number not appearing on Proposal and Installation documents
It is now possible to resize a square hole after moving a round hole in a room
Existing transitions no longer move to unusual locations when wall segments are edited
When the project setting "cut gap at end of roll" is altered, a re-allocation is forced
Code was hardened to prevent project from behaving erratically or unresponsively when opening certain projects
Corrected formatting issue for products with very long names which caused the selection button to be unselectable
*Requires use of the RFMS Mobile application
---
Measure Mobile 4.0.7, was released on Thursday, February 28, 2019 to the Apple App Store, Google Play Store and Microsoft Store.
This update addressed a single issue that prevented project sync from occurring when one or more unsynced projects contained an unreferenced photo (due to a now resolved issue that prevented the original creator of the project from uploading an associated photo). Read more about this issue and it's resolution here: https://support.measureflooring.com/hc/en-us/articles/360019020753
---
The following is a list of bug fixes that were included in Measure Mobile 4.0.6, released on Thursday, December 20, 2018 to the Apple App Store, Google Play Store and Microsoft Stores.
Bug Fixes:
Syncing projects with several photos does not hang the sync process - this bug was introduced in 4.0
Some users experienced loss of projects while syncing
Corrected minor issues related to snapping
Preserve price level when applying an existing product to a new room
Margin applied to sheet add-on in Desktop should be applied when project is opened in Mobile
The compression option is now presented when it applies
The maximum cut group length is now respected when cuts are moved
Unaccepted signature is retained when rotating device
Roll Products with a pattern at times introduced an unnecessary seam
VAT Inclusive setting no longer always reverts to "off" on new projects
This release also resolved two issues that affected Windows and Android users who received an update to version 4.0.4 on December 14, 2018:
Tile is no longer calculated with a negative waste percentage when the Retail Tile Calculation box was checked
The split room function now works as expected
---
The following is a list of new features, improvements and bug fixes that were included in Measure Mobile 4.0, released on Thursday, November 15, 2018 to the Apple App Store, Google Play Store and Microsoft Stores.
Measure Mobile 4.0 requires a license to log in and sync your projects to cloud storage and other premium features such as attaching photos and accessing 3D clipart. For more information on this change, see our help article here: Measure Mobile Licensing Update.
New Features:
Access to a pre-defined library of high quality 3D objects is now available via the 3D ClipArt icon in the drawing popup menu. We'll continue to add new objects to this library. Please post your suggestions for new objects in the Community Forum.
A horizontal, full-screen view of the roll plan is now available. In this view, there is an option to view single/multiple rows/columns. Adjustments to the roll plan are now much easier to perform.
Improvements:
Project Sync has been improved and is faster
Blueprints can now be downloaded for individual projects instead of for all projects all at once (improves project sync time)
Simplified and improved popup menu in Drawing screen (better for smaller screens)
Snapping to rooms has been improved and only occurs with immediately adjacent rooms
Estimating Roll Products:
It is now possible to drag entire cut groups
It is now possible to switch the Cut Gap from guillotine to all sides to length, etc from the roll plan
The Cut Increment is now a project setting that is applied to all roll products
It is now possible to specify the Maximum Cut Gap Length on the Project Settings dialog
There is now an option to place the majority of fill pieces at the end of the roll
3D:
The 2D representation of 3D clipart is now more realistic looking
3D clipart now moves with the room
3D walkthrough mode is now smoother and less touchy. Its also easier to navigate between rooms
Photos:
Add captions to photos
When attaching photos, indicate if it should be included in the proposal and/or installation document
Bug Fixes:
The Cut Increment should be respected when T- and length seams as added
The undo of cut movements is now more reliable
Glitchy behaviors when selecting cuts in the drawing and roll windows were corrected
It's now possible to zoom and pan while viewing the 3D scene
The Undo button on Line Draw has been restored
Various situations were corrected in which dragging a cut on the roll failed
When a cut drag is actually impossible, a toaster message appears and the cut is returned to its original position
Fixed bug with displaying Extra Waste in Estimate panel
Textboxes with center and right justification were not properly positioned when Fit to Size was selected
Cut names no longer change when moving cuts on the roll
Extra waste was sometimes not applied when Length was selected as the Unit Type
Cut Increment is now respected when the user drags cuts on a roll
Corrected Redo operation after adding and moving a T-seam
---
The following is a list of improvements and bug fixes that were included in Measure Mobile 3.20.10, released on Tuesday, July 17, 2018 to the Apple App Store, Google Play Store and Microsoft Stores.
New Features:
Ability to assign a color family to a product category: Administrators and Managers may assign a color family to any product category in admin.rfms.online > Products. Once assigned, products belonging to that product category that are imported to a project or are synced to the cloud from RFMS will receive visual colors that are similar to the product category's color family.* In addition, products that are created manually, either in the cloud or in Measure Mobile, will automatically receive visual colors within that family. These visual colors do not reflect the actual color from the manufacturer, but are simply intended for a more realistic representation of the product on the drawing screen and room plan.

Note: If you have RFMS products stored in the cloud already that are included in templates, you will need to ask support via measuresupport@rfms.com to refresh your cloud products. This will re-apply the color assignments based on the newly selected color family.
Improvements:
Extra Waste factor can now be added, adjusted or removed while viewing the Estimate tab on the Drawing screen.
Extra Waste factor is now visible on the worksheet list itself, rather than just within the side menu when the line item is selected.
The expand/contract state of the customer information fields on the Add Project screen is now sticky. So, you can either leave it expanded or contracted each time you create a new project, depending on your preference.
Tax information is no longer removed from the Worksheet after exporting to RFMS. Please note that tax is never exported to RFMS - this is for cosmetic purposes only in Measure Mobile.*
French translation is now available.
Bug Fixes:
Improved memory usage on the drawing screen to prevent the app from crashing due to the mobile device running out of memory.
Fixed some actions related to the Undo feature.
*Requires an RFMS Mobile license
---
The following new features, improvements and bug fixes are included in Measure Mobile 3.20, released on Wednesday, June 20, 2018 to the Google Play Store and Microsoft Stores.
Notes:
This update will be released to the Apple App Store by Friday, June 29, 2018.

This update temporarily removes the 3D icon from the Windows App due to usability problems on that platform. We intend to resolve these problems as part of a future release.
New Features:
Updated visual design: the toolbar is now located near the top of the screen and the Project Settings and Support icons are always visible in the side nav panel.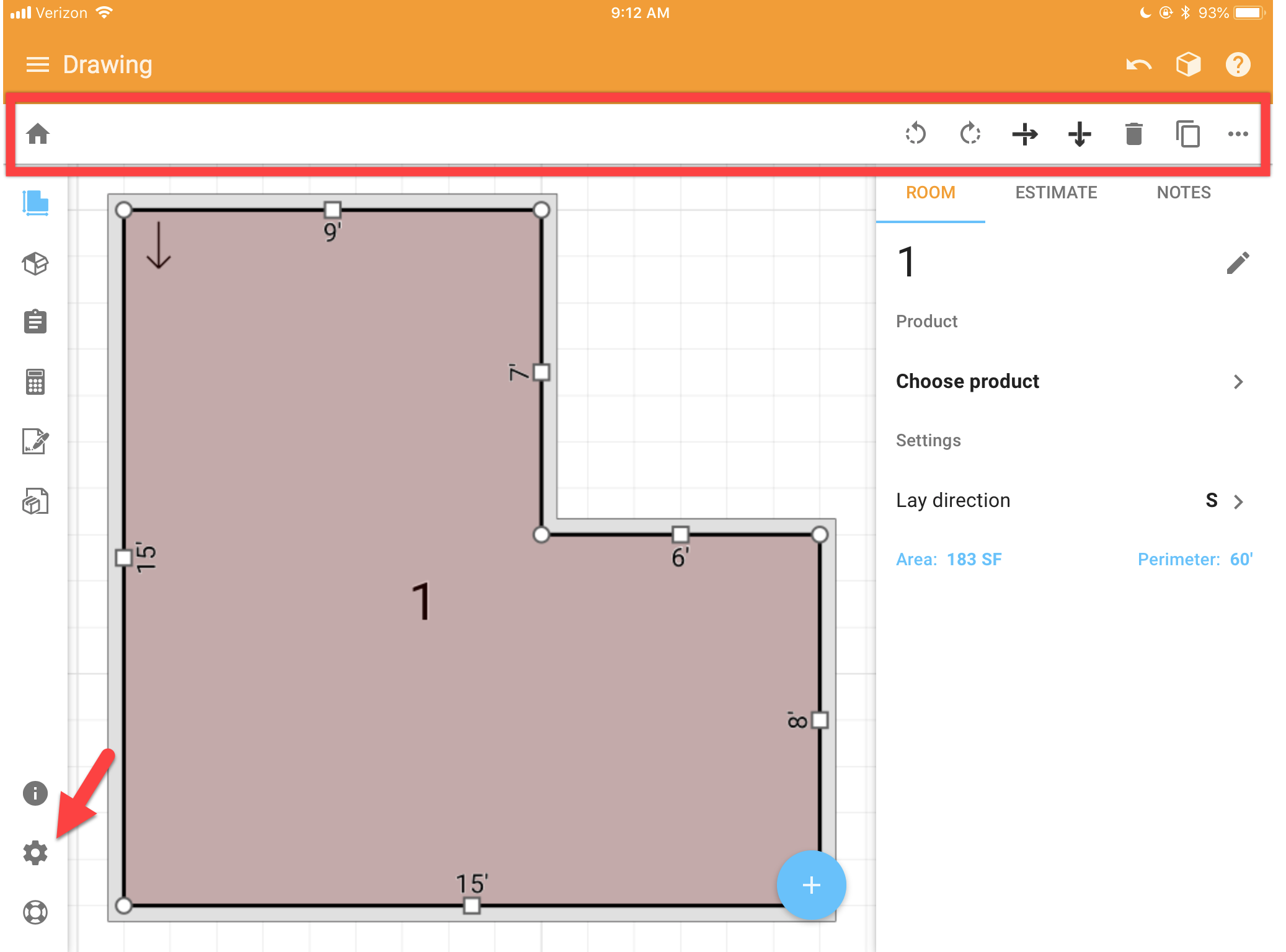 Users can now import 3D objects from their own library and simple objects from the open source Google Poly 3D object library
A new walk-through mode in the 3D viewer allows you to select a room to go into, then use pinch/zoom and swipe motions to move through the room and adjust your perspective.
Improvements:
Projects can now be created based on an order (that has not been job-costed)*
Finalized projects can now be exported to RFMS*
Replaced "Any Open", "Draft" and "Pending" options with a single "Open" option in the Projects screen
Room notes no longer appear in line notes when exported to RFMS, but are instead exported to Work Order Line Notes*
Users can now change the extra waste amount from the Drawing screen, Estimate tab
Bug Fixes:
Fixed a bug when using the Android Oreo 8.0 OS where users could not share PDF Proposal/Installation documents
It is no longer possible to produce an overlay in the rolls view by dragging a cut
Allow user to create a project without creating customer/sales lead if network connection is not available*
*Requires an RFMS Mobile license
---
The following is a list of improvements and bug fixes that were included in Measure Mobile 3.19, released on Tuesday, April 10, 2018 to the Apple App Store, Google Play Store and Microsoft Store.
New Features:
"Default walls" can now be applied as you draw rooms. This feature can be turned on in the Project Settings screen. Wall thickness, height and a default color can be set here as well.
Scene View shows a 3D view of the room plan. You may press the selection icon in the upper right corner of the screen to select or deselect rooms that should appear.
A 3D view is also included in the Proposal/Installation documents if the Room Plan is selected. This view is currently fixed. Improvements to the customization of this view are coming soon!
Create and edit circle and ellipses shapes. These circles can also be used to punch out holes within a room. More improvements to the hole feature are coming soon!
The right side panel can be hidden on the drawing screen to allow more room when drawing, editing or just viewing the room plan.
Products with more than one color option now show a To Be Determined color option. This is supported when exporting to RFMS Quote and Orders.
Font size for Cut Group information can now be adjusted on the Installation screen.
RFMS BidPro Users can now create projects based on Estimates. Note: These projects cannot be used to update that original estimate, but rather a new BidPro estimate or order must be created when exporting to RFMS.
Improvements:
Total Net Area of rooms with Hard Surface product applied now appears in the Estimate tab
Fixed Line and Fixed Grand Total features are disabled for users who cannot write-in a price.*
Transition height and distance from floor (Windows only) are now able to be supplied.
Removed Post Payment feature from the payment screen for RFMS Mobile (Measure Order Entry) users.
Seam icons no longer appear when viewing Hard Surface products on the Estimate tab.
RFMS Products with too small of a pattern match (<.5") will display a meaningful message that indicates the user must change the pattern size or remove it in order to import the product.
Bug Fixes:
Customer information no longer overrides a manually created Project Title.
Tile and Roll allocation no longer generate an error when waste is zero.
ProSource Business Name now appears and is sent to RFMS when using customer search on the Add Project dialog.
---
The following is a list of improvements and bug fixes that are included in Measure Mobile 3.18.34, released on Monday, February 12, 2018 to the Apple App Store (Windows and Android Stores are soon to follow).
New Features:
Extend Leica Disto measurements by a default amount (setting is located at the bottom of the disto menu)

Pinch to zoom is now supported when viewing the Proposal/Installation documents and photos attached to the project

Discounted amount is now supported when exported to RFMS.* This is done by reducing each line item by the discounted amount, similar to when a Fixed Grand Total is set.

RFMS Mobile users can now search for store products using the barcode scanner. The barcode must be an RFMS generated Product Barcode. This feature is available on the Products and Worksheet screens.*

RFMS Mobile users can now search for store products using the Color SKU number. This feature is available on the Products and Worksheet screens.*

Improvements to the "Apply Price Level to all Lines" feature when multiple price levels are present across line items on the worksheet.
Fixed:
Projects with photos were not uploading, even with a good network connection (iOS users only)

Allocation was failing intermittently for hard surface items and patterned roll products.

Miscellaneous type primary flooring products applied directly to rooms appeared as add-on type products
* Requires a subscription to RFMS Mobile
---
Previous Version
The following is a list of improvements and bug fixes that are included in Measure Mobile 3.18.5, released on Tuesday, November 21, 2017 to all App Stores.
Improved export process to RFMS Mobile allows users to decline sending PDF documents or to cancel the export altogether in the event of a poor network connection.
When entering Imperial measurements for product data such as width and length, the default unit is now inches if no quotation marks are provided.
Fixed: Match Material was not showing up for products associated with certain checklist items.
Fixed: RFMS Products with user waste calculated by Unit Type are now imported into Measure projects with the correct amount of user waste.
---
Previous Version
The following is a list of new features and bug fixes that are included in Measure Mobile 3.18, which was released on Wednesday October 25, 2017 to all App Stores.
Note: As of this release of Measure Mobile, any user that integrates with RFMS to create quotes, orders or BidPro estimates from Measure Mobile must use RFMS Mobile 1.4 or greater in order to do so. Measure Mobile now employs RFMS Mobile to complete the export to RFMS.
New Features
General
Now supports iPad multitasking (split screen) for iOS 11 users
Projects Screen
· Simplified Add Project dialog when creating a project based on existing RFMS quote*
· Added a Zillow button next to the Map button in Add Project and Project Information dialog which launches the Zillow web site with customer address. This website will give you an idea of the value of your customer's home. (Important: Do not download the Zillow App - continue to use the website for this purpose).
· Opening a project and navigating around in it no longer causes a synchronization to occur, resulting in less risk of overwriting a project with blank or old data
· Projects associated with an Order or a BidPro Estimate are no longer Finalized automatically. They can be edited and used to update the Order or BidPro Estimate. Of course, the user can choose to finalize the project manually if they wish.*
Drawing
· Product chooser lists products already applied to the job under This Project with both product and color used
· When applying product to rooms, products associated with checklist items and add-on only products are not presented in the product chooser list
· The splitter line itself (not just its endpoints) may be dragged during the Split operation
· More helpful measurements are presented when dragging one room over another
Products
· It is now possible to set the cut increment for a roll product
· When searching for products, RFMS users will no longer see cloud search results*
Worksheet
·

Export to RFMS now works in a similar manner to exporting from Measure Desktop, launching RFMS Mobile with options to create a new Quote, Order or BidPro Estimate* (See the tutorial here).
U sers are now allowed to send updates to RFMS Orders and BidPro Estimates*
· Projects are no longer finalized when an Order or BidPro Estimate is created* R FMS Taxes are no longer displayed on the Worksheet*
· Changes made to Quotes in RFMS are no longer inserted back into the Measure Mobile Worksheet. Rather, any changes made in Measure Mobile can be exported to RFMS Mobile where changes made to RFMS Quotes/Orders/Estimates can be seen and edited*
Proposal/Installation
· Proposal clearly indicates that it is a proposal-only and is associated with an RFMS quote or order, but not the actual quote/order*
· Installation document and a special document (called Measure Mobile Attachment) automatically sent to RFMS when creating or updating an RFMS document*
· The Measure Mobile Attachment is later combined with the Quote/Order/Estimate PDF that is generated from RFMS Mobile for the purpose of emailing to the customer*
· The Measure Mobile Attachment is made up of the optional Room Plan, Checklist and Photo content selections on the Proposal screen – if these are not selected, no Attachment is sent
· Default layout is Portrait for Proposal document and the Measure Mobile Attachment*
· The room plan and seam plan in the installation document PDF can optionally be drawn to scale
* Feature only applies to users of RFMS Mobile (MOE)
Bug Fixes
Remember user preferences for Project Settings and Proposal/Installation documents when creating a project based on an RFMS quote*
Smart quotes now converted to inch and foot marks for iOS 11 users
Limits on zooming are now adjusted when room copy is performed
Checklist items now properly show matched material options
Corrected additional issue with disappearing seam lines
Jobs with concave curves allocate much more quickly now
Room(s) containing rolled goods were not appearing on the roll plan in rare cases
Delete point now deletes an entire curve
Cosmetic issues with cut labels were corrected
Lay angle is properly shown for values other than multiples of 45 degrees
Allow missing photos to be deleted
Show subtotals in Worksheet for all users
Allow "Show Subtotals" checkbox in Proposal for all users
I gnore missing photos when generating PDF
* Fix only applies to users of RFMS Mobile (MOE)