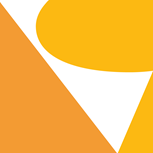 Measure Mobile 4.3.60 was released on Friday, May 29, 2020 to all testers.
Improvements:
User can now publish all projects in the project set at once (MM-2909)
Transitions are now added immediately in Line Draw and the Draw tool (MM-2940)
When using Line Draw or Draw, the system will now complete a square room after drawing only two walls (MM-2935)
New sharing/publish icons (MM-2909)
Create Opportunity in Project Information dialog (MM-2934)
Bug Fixes:
When using Draw tool, the transition position was shifting when rooms were created (MM-2924)
Improvements to area calculations on stairs (MM-2867)
Fixed icon issue on Windows platform (MM-2909)
Fixed bug with creating new opportunity (MM-2933)
Minor fixes to transition creation with Draw tool (MM-2940)
New opportunity should be associated with newly created project (MM-2933)
New opportunity assigned to user (MM-2933)
---
Measure Mobile 4.3.56 was released on Tuesday, May 19, 2020 to all testers.
Improvements:
Hide on proposal flag now included in proposal exports (MCM-1037)
Drawing page indicates if a product is missing size (MM-2917)
Apply DISTO measurements immediately to the current segment while in Draw Polygon mode (MM-2886)
Indicate status of DISTO connection in the keypad (MM-2886)
Published data now includes sales tax (MCM-1035, MCM-1044)
Allow the user to collapse or expand the checklists (MM-2818)
Added search/filter to checklist (MM-2828)
Bug Fixes:
Stairway landings now show an Up direction (MM-2918)
Rotation of stairway segments has been fixed (MM-2918)
Carpet wasn't allocating under certain conditions (MM-2882)
Fixed bug with rendering patterns with width but no height hangs the app (MM-2917)
---
Measure Mobile 4.3.52 has been released on Monday, May 11, 2020 to all testers.
Improvements:
Property button can be used to change the property assignment for one or more projects (MM-2849)
Proposal sharing again allowed for drawings that did not originate in CRM (MM-2838)
Proposal sharing no longer allowed if the project has a quote or order number (MM-2838)
Improvements to roll compression (MM-2841)
Measure Time and Estimated Delivery Time fields added to Project Information dialog (MM-2860)
New share panel when sharing a property, which includes some controls (MM-998)
View and delete source data that will be included in the property report (MM-2877)
Show list of room names from the To Do list to choose in the room name dialog (MM-2844)
Room name dialog indicates names from To Do list that are already in use (MM-2844)
Implemented Draw Polygon tool (MM-2874)
Implemented transitions for the Draw Polygon tool and the Line Draw tool (MM-2782)
Modified position and appearance of transition icons (MM-2782)
Last segment drawn by Draw Polygon tool is now highlighted in red (MM-2782)
Installation document now generated and uploaded when publishing or sharing (MM-2879)
Millimeters are now supported as a unit of measure (MM-2696)
Show cut names on selected stair cuts on the main drawing area (MM-2852)
The Draw Polygon feature now optionally snaps to 90 or 45 degrees lines (MM-2888)
Pinch panning and zooming now work correctly while using the Draw Polygon tool (MM-2893)
New logo (MM-2894)
Allow applying products from To Do list even if only one option is available (MM-2883)
Show project To Do list when a project without any rooms is opened in Drawing page (MM-2878)
The system now uses existing wall segments of other rooms when drawing a room (MM-2823)
Shape snapping when moving a wall segment has been implemented (MM-2906)
CRM user who is not associated with an RFMS User, I should still be able to publish worksheet data (MM-2905)
Allow applying just the product, instead of room name, from To Do list (MM-2845)
Default to applying just products from To Do list if all items in the list have been applied (MM-2845)
Properties are now associated with Property Managers which can in turn also be associated with RFMS customers (MM-2880)
Refinements to new Draw feature (MM-2908)
Allow the user to collapse or expand the checklists (MM-2818)
"New" projects excluded from "Open" view (MM-2770)
"New" view shows all projects with "New" status regardless of date (MM-2770)
Bug Fixes:
Fixed a bug with match material assigned using the checklist (MM-2876)
Publish feature now corrects bad data introduced by checklist added match material products (MM-2876)
Applying a perimeter checklist item to stairway no longer results in an inaccurate quantity (MM-2850)
Fixed issue with compression (MM-2904)
Corrected angle snapping when dragging a vertex using the Draw Polygon tool (MM-2888)
Certain older projects were causing the app to hang (MM-2897)
Line draw mode ends when the user views the estimate (MM-2896)