When a Measure Project is created through CRM for an opportunity the icon,

, will appear on the project tile in the Home Screen of Measure Mobile. This article will focus on how to complete and publish this project through Measure Mobile. For information on how to create a Measure project in CRM please see article The Measure Stage in our CRM help page.
---
1. Confirm date and time for Measure
From the Projects Home screen in Measure Mobile tap the calendar icon,

, to view your dashboard of scheduled jobs. (For information on the Share Calendar button please see the article How to Integrate CRM Calendar.)

2. Locate the CRM linked project
Search/filter projects by New status to locate CRM related projects. Tap a project tile to open it.

3. Review the To Do list from CRM
This list will appear when the project is opened. You can reopen it at any time by tapping the To Do list icon,

,in the right side menu of the screen.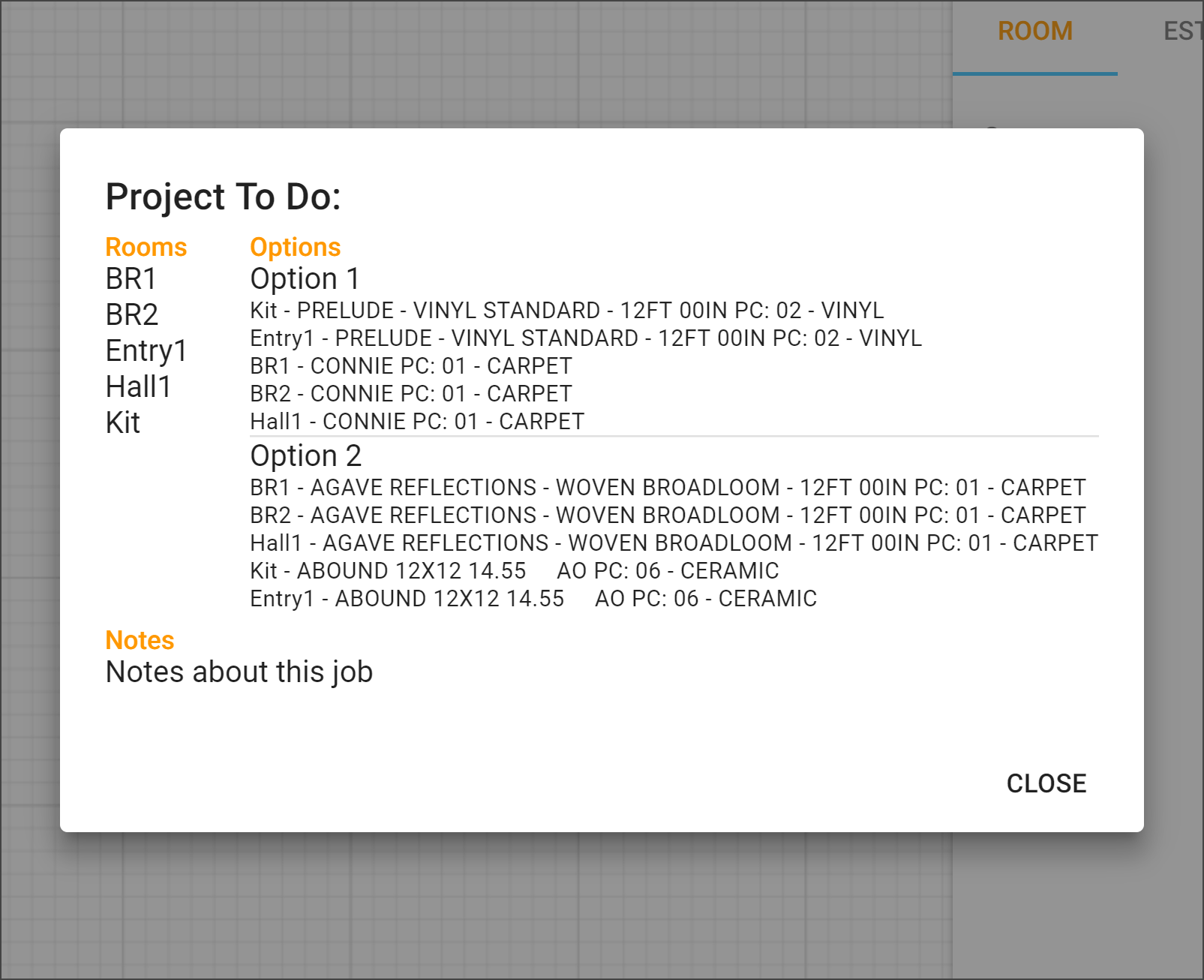 4. Draw, label, and assign product to rooms
After drawing the necessary rooms, label them according to the To Do list. These room names will appear in a separate To Do section of the Room tab when the Name option is open.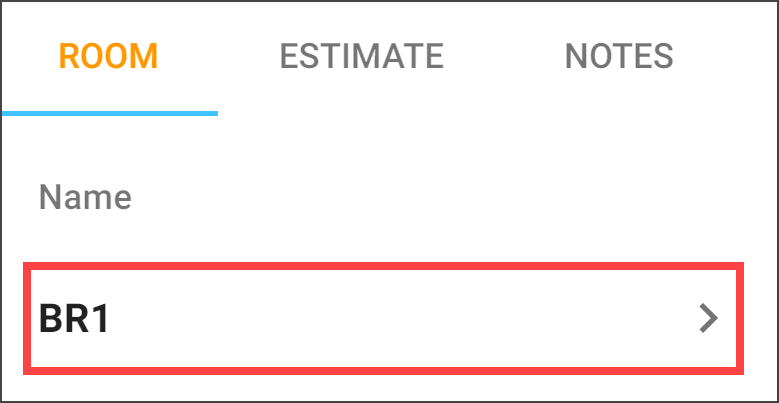 An icon next to the room name will indicate that it has been assigned.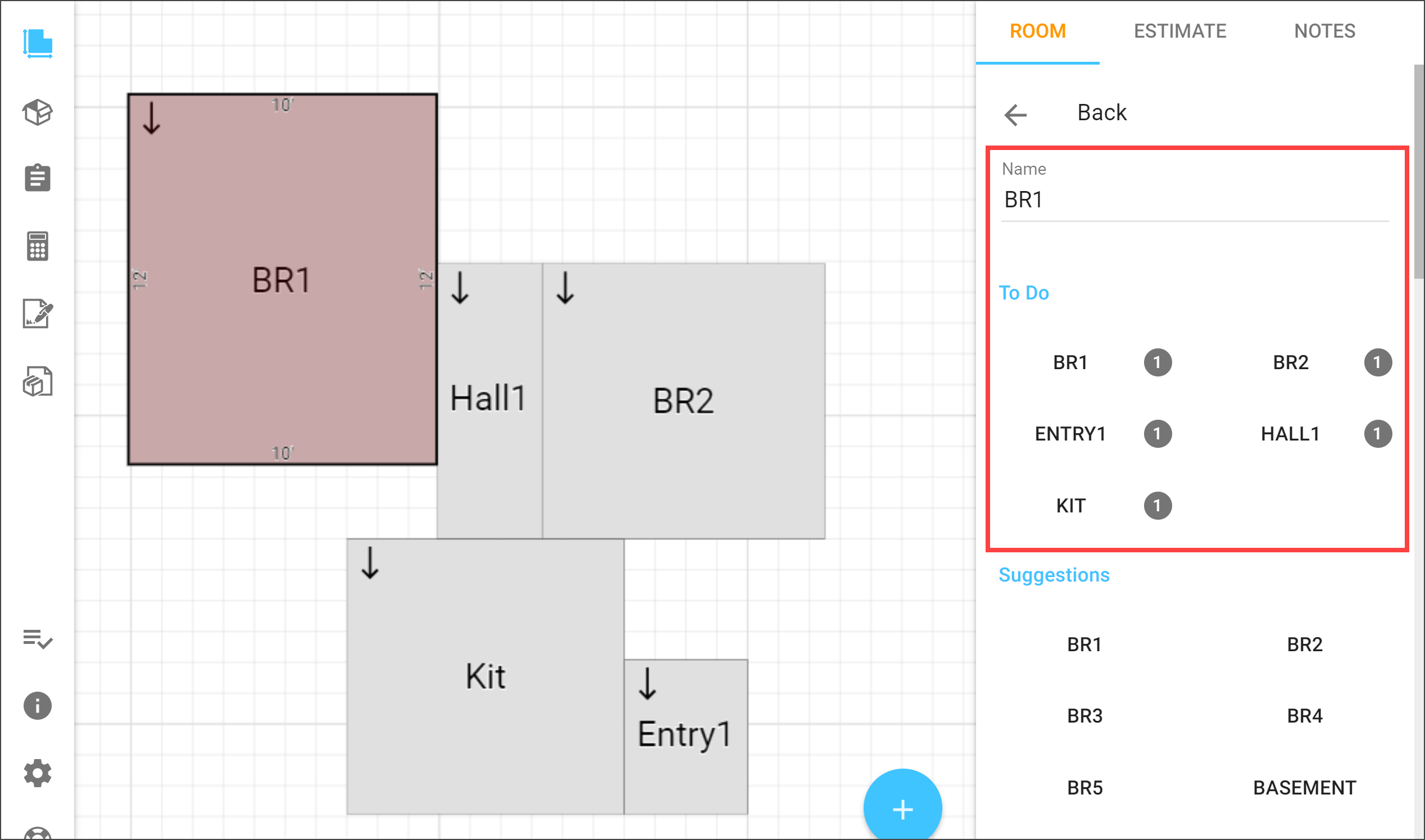 If the opportunity has only one Option of product(s), then when the room names are assigned, product will automatically be added. If there is more than one Option, then you must select which one to apply to the rooms.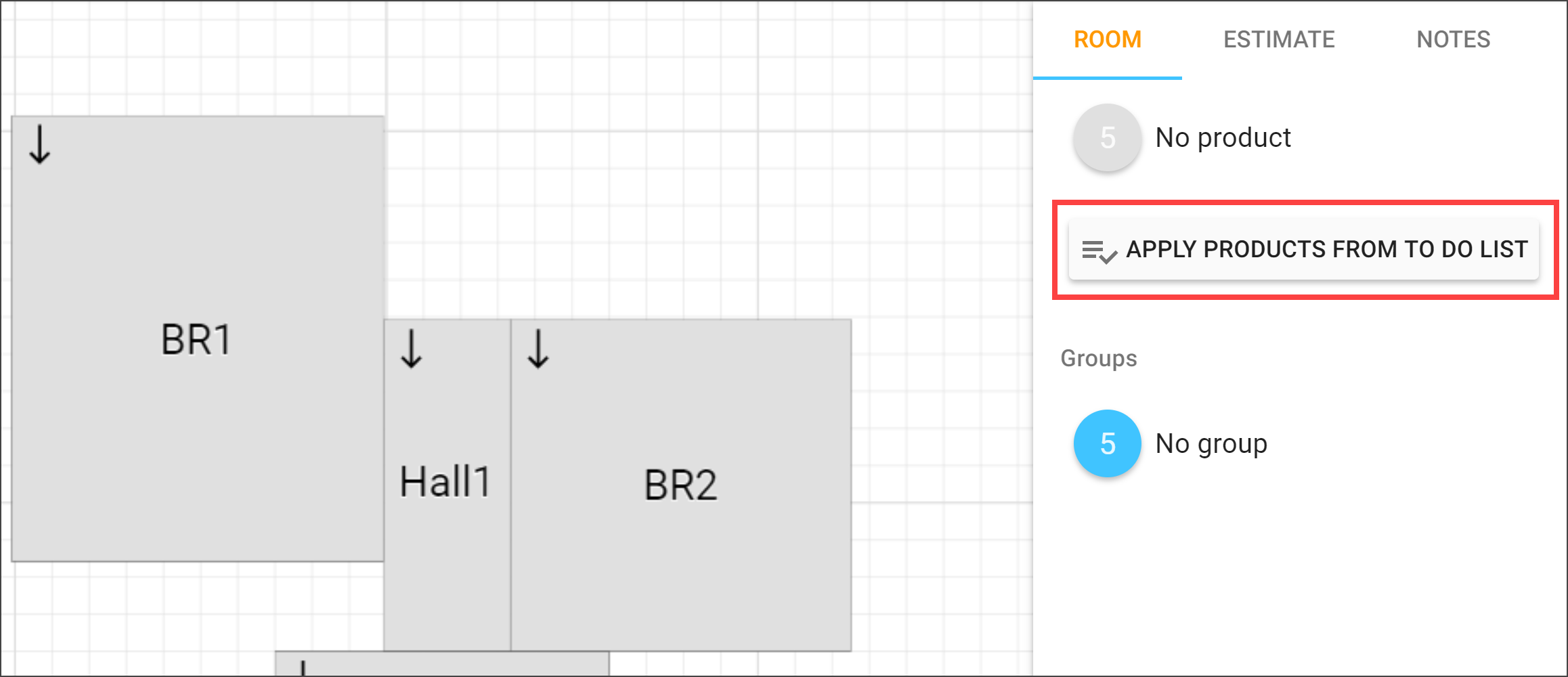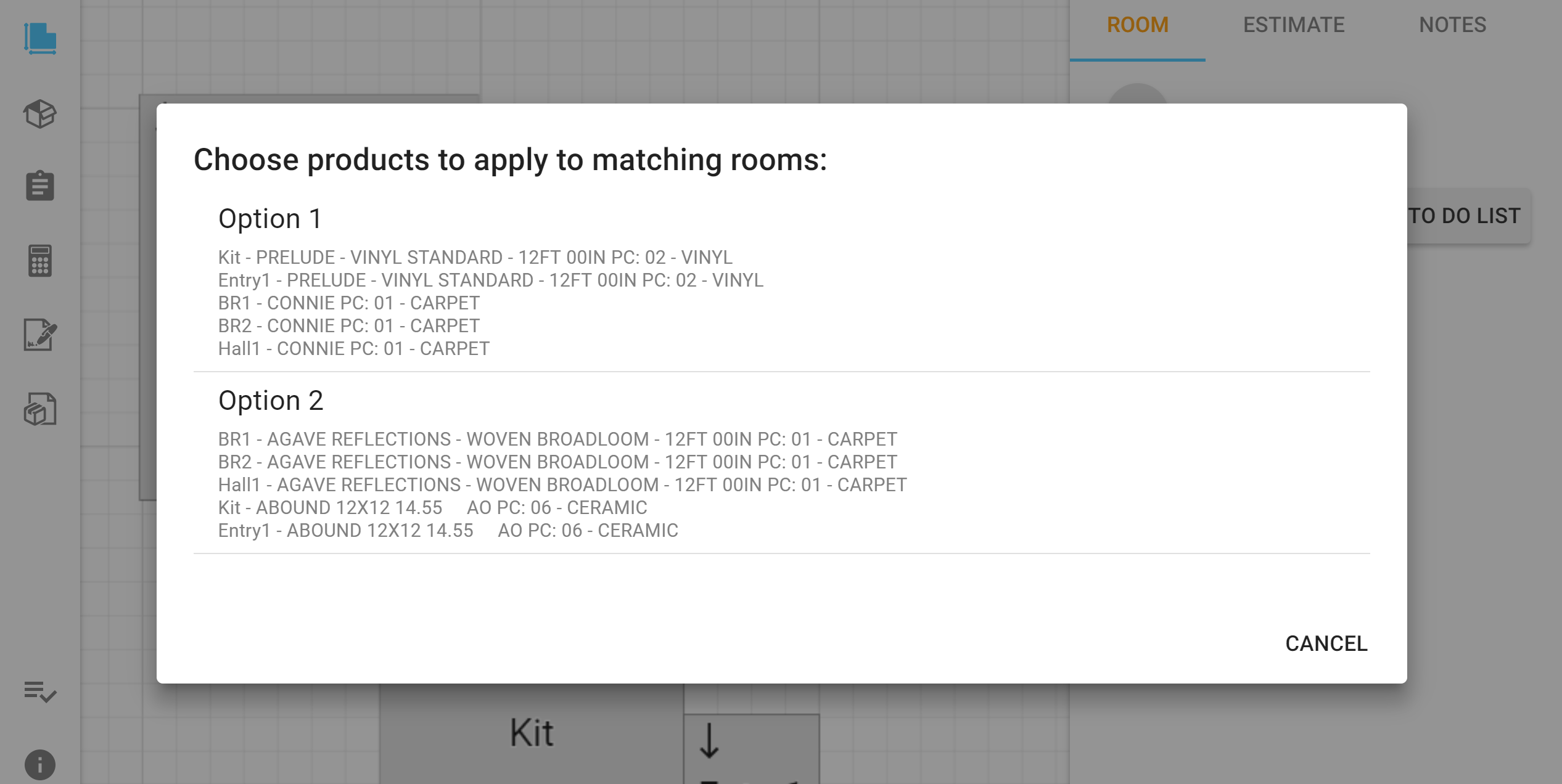 5. Accommodate multiple options
Use the Project Sets tool,

, located in the top right of the screen, to create additional copies of the project. Set the different options made in CRM to these individual copies.
For more information please see our Working with a Project Set article.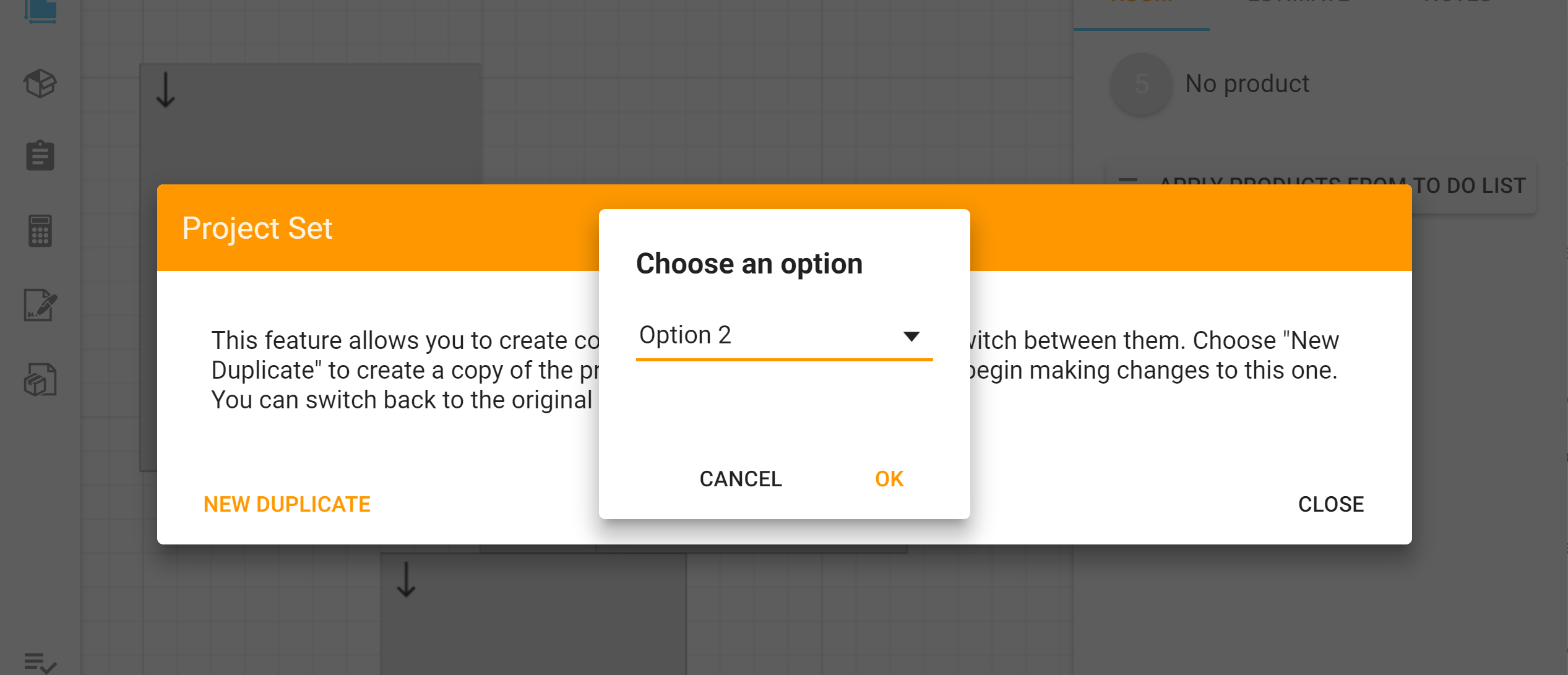 6. Publish Measure Project
When you have completed assigning products, services, and any other items to the worksheet it is time to publish the Measure. (For more information about the worksheet screen please see our Measure Mobile help section Worksheet Screen.)
Once published, the Salesperson will receive a CRM notification to alert them that the Measure drawing(s) are ready to review.
From the Worksheet screen in Measure Mobile tap the Export button,

. From the options that show on the bottom of the screen, select Publish.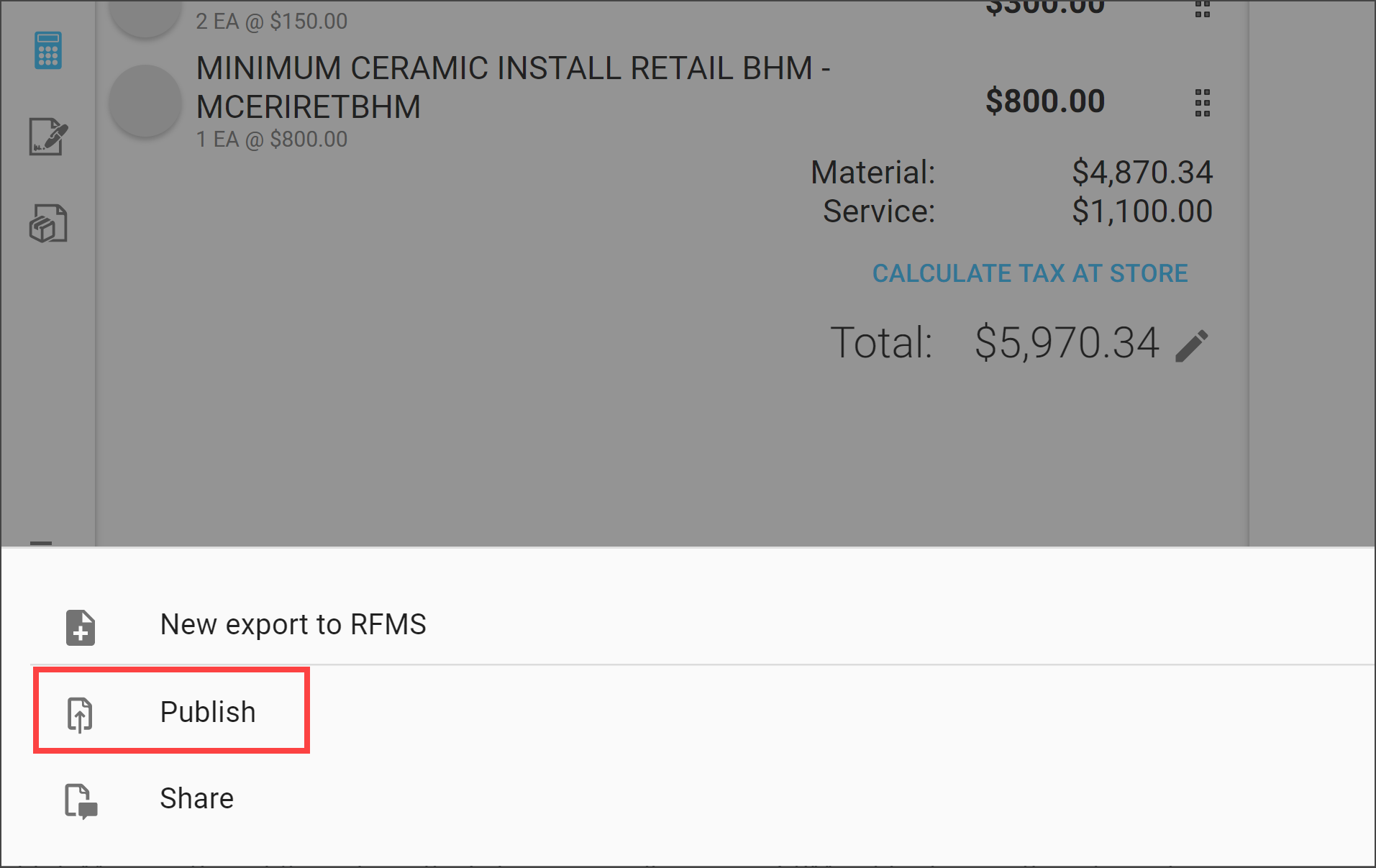 If there are multiple drawings you can select which or all you wish to publish.