There are many places that notes and photos can be added within a Measure Mobile project. This article will cover the different types of notes, where they can be viewed, and what documents they will appear in.
Attaching Photos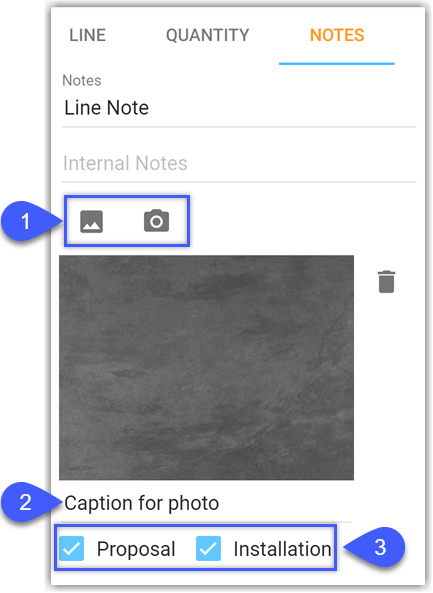 1. All note locations include the option to take or attach a photo.
2. Photos can have captions separate from notes.
3. Choose whether attached photos are to be included in Proposal and Installation documents with these check boxes
Tip: If two or more rooms are merged that have photos attached, the new room will have all of the attached photos included.
Note Locations
General Project Notes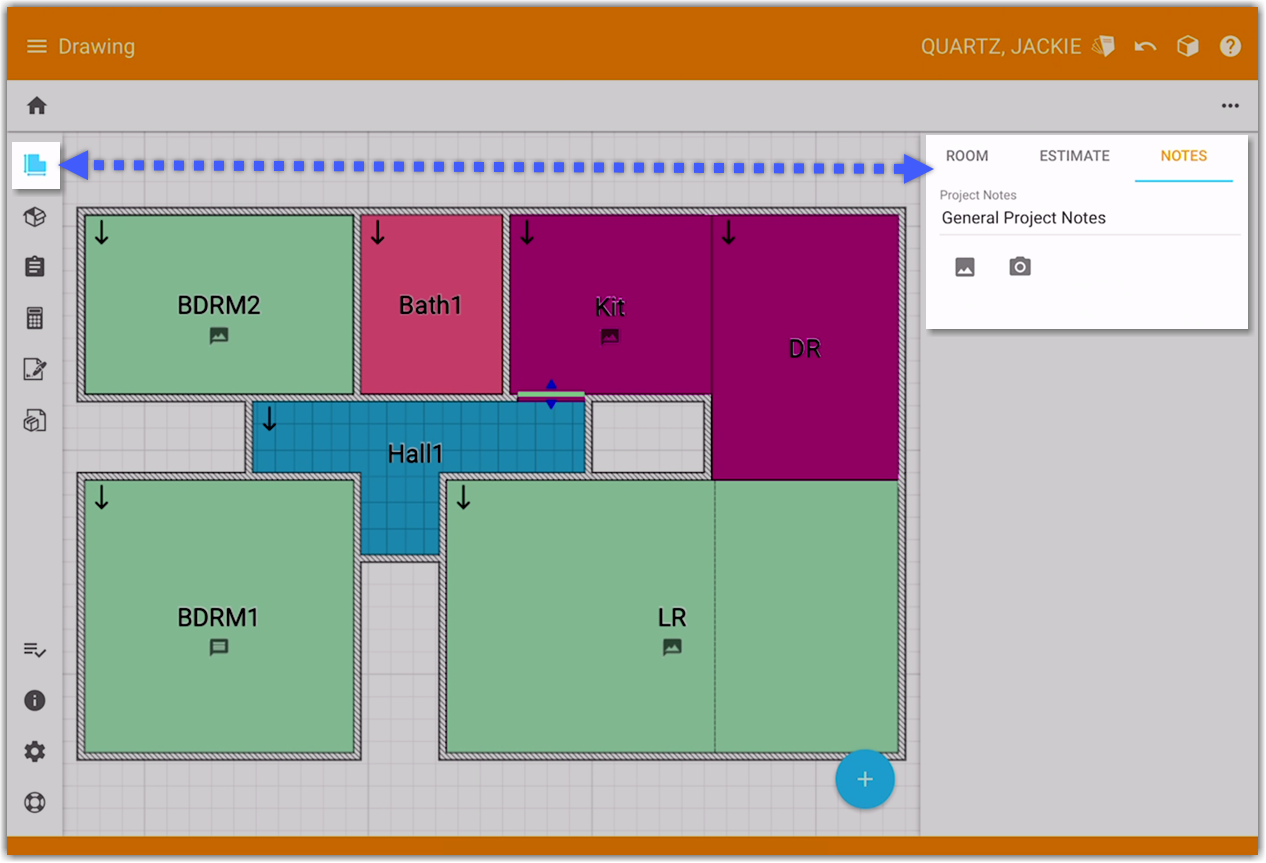 Where to Enter:
Drawing Screen

>Notes Tab
Viewable In:
Measure Mobile Proposal Document Cover Page
Measure Mobile Installation Document Cover Page
Measure Desktop Main Sheet Notes
Prepopulated By:
Measure Desktop Sheet Notes
RFMS Mobile Custom Note for Quote/Order
Private Project Notes
Where to Enter:
Project Information

>Project Tab
Prepopulated By:
RFMS Mobile Internal/Private note
Room Notes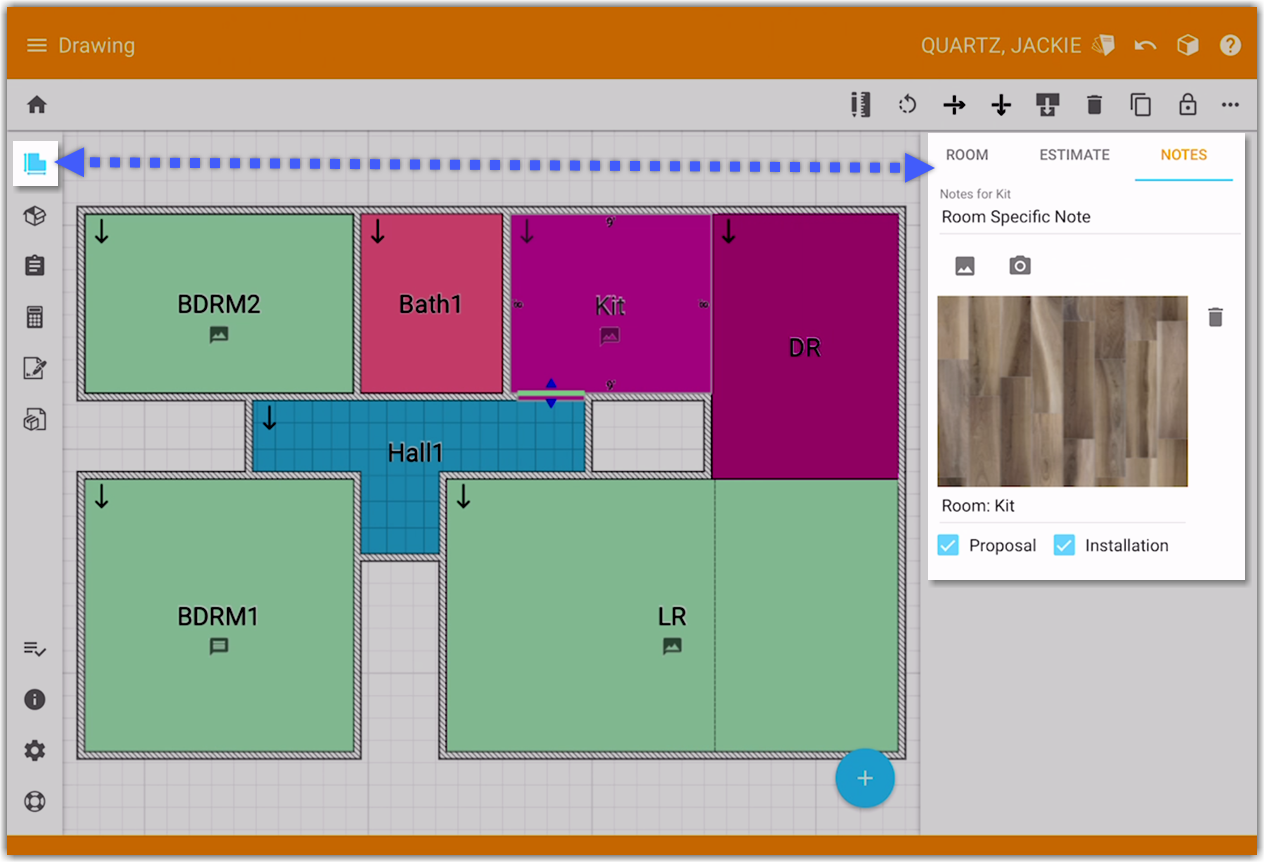 Where to Enter:
Drawing Screen

>Select Room(s)>Notes Tab
Viewable In:
Measure Mobile Proposal Document Cover Page
Measure Mobile Installation Document Cover Page
Measure Desktop Explorer Window Notes
RFMS Mobile Work Order line notes
Prepopulated By:
Measure Desktop Room Notes
Checklist Notes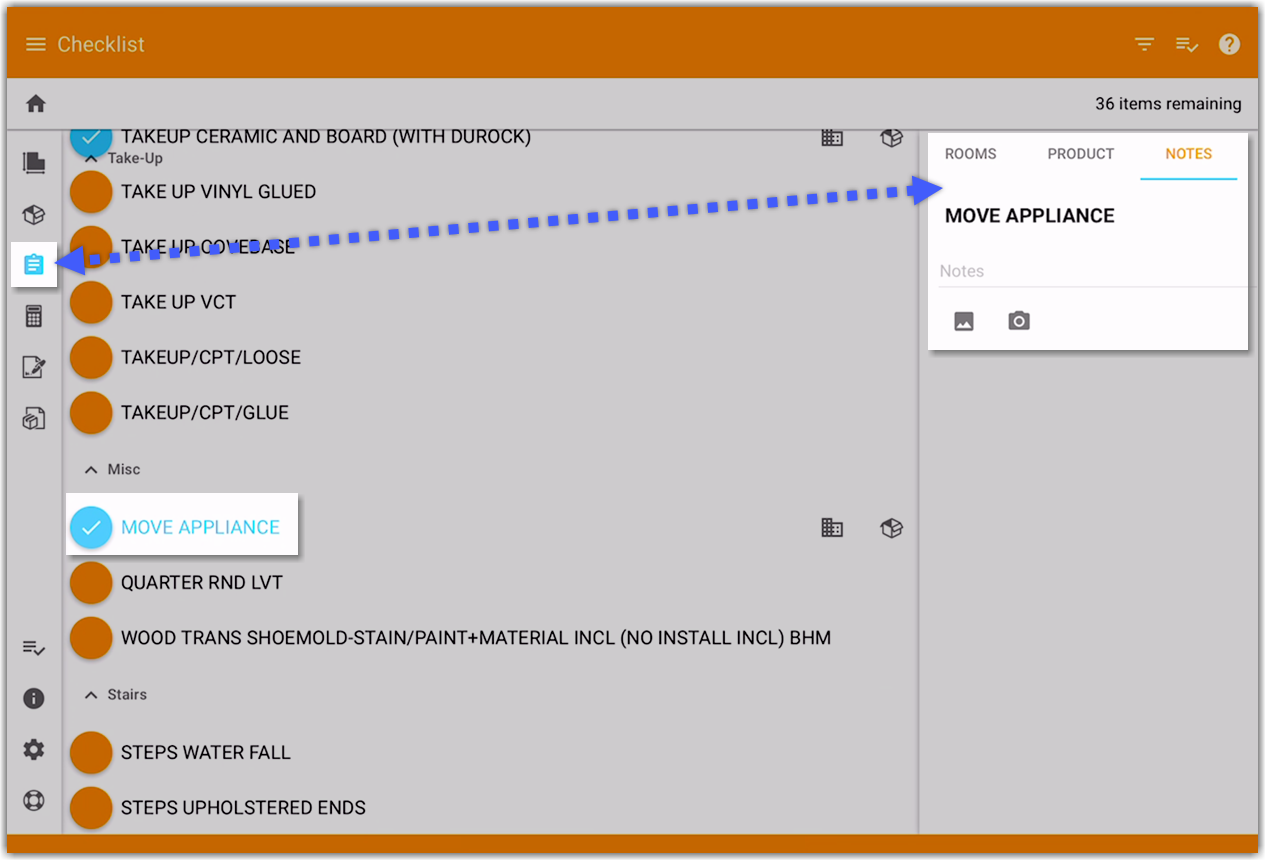 Where to Enter:
Checklist Screen

>Select Item>Notes Tab
Viewable In:
Measure Mobile Checklist Report for Proposal or Installation Documents
Measure Desktop Checklist item note
Prepopulated By:
Measure Desktop Checklist item note
Worksheet Line Notes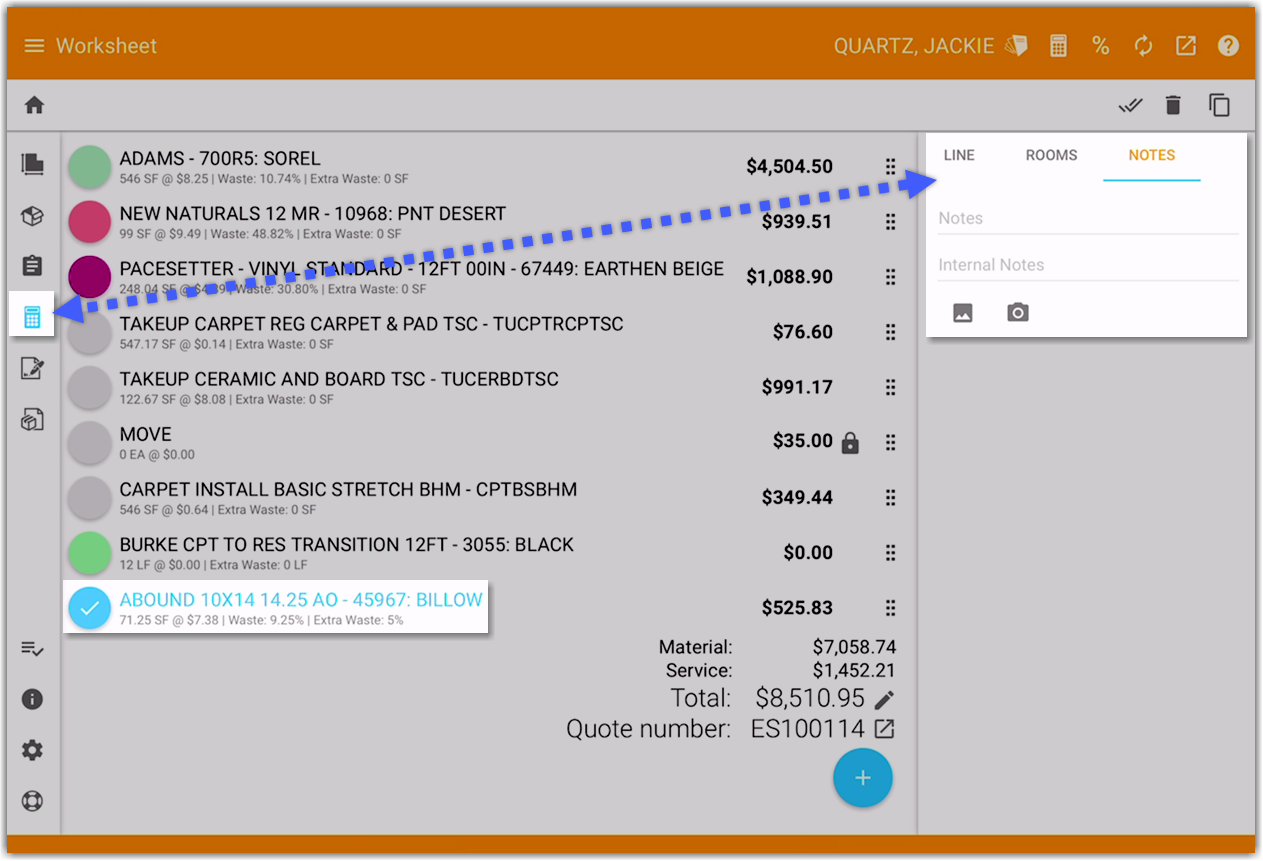 Where to Enter:
Worksheet Screen

>Select Line>Notes Tab
General Notes Viewable In:
Measure Desktop Worksheet line note
RFMS Mobile line note
Internal Notes Viewable In:
Measure Desktop Worksheet private line note
RFMS Mobile Private line note
Prepopulated By:
Measure Desktop worksheet line item notes