Once your project worksheet contains at least one line item and the project information screen includes the customer information, you can create a quote in RFMS.
Video Tutorial
1. From the worksheet screen select the launch icon and choose New export to RFMS.

Tip: If this project has already been exported to RFMS you can choose to export new or update the existing quote
2. RFMS Mobile will open automatically and present you with a few options. Choose to export this project as a Quote, Order, or Estimate.
From here you can choose to open the quote or order for editing or to simply save.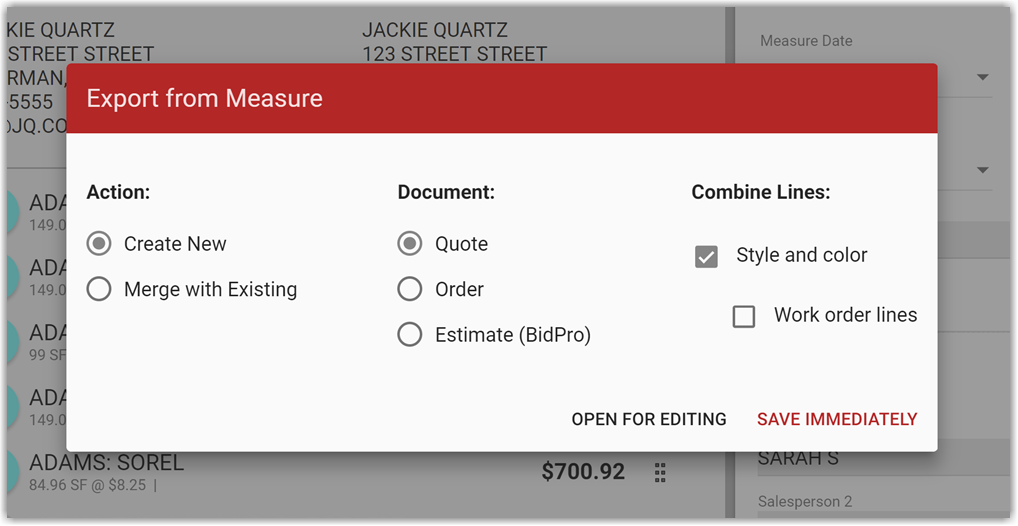 Note: If you are not currently logged in to RFMS, or you are logged into RFMS Mobile as a different user you may receive an error message.
3. Back in Measure mobile, you will be prompted to retrieve the document number from RFMS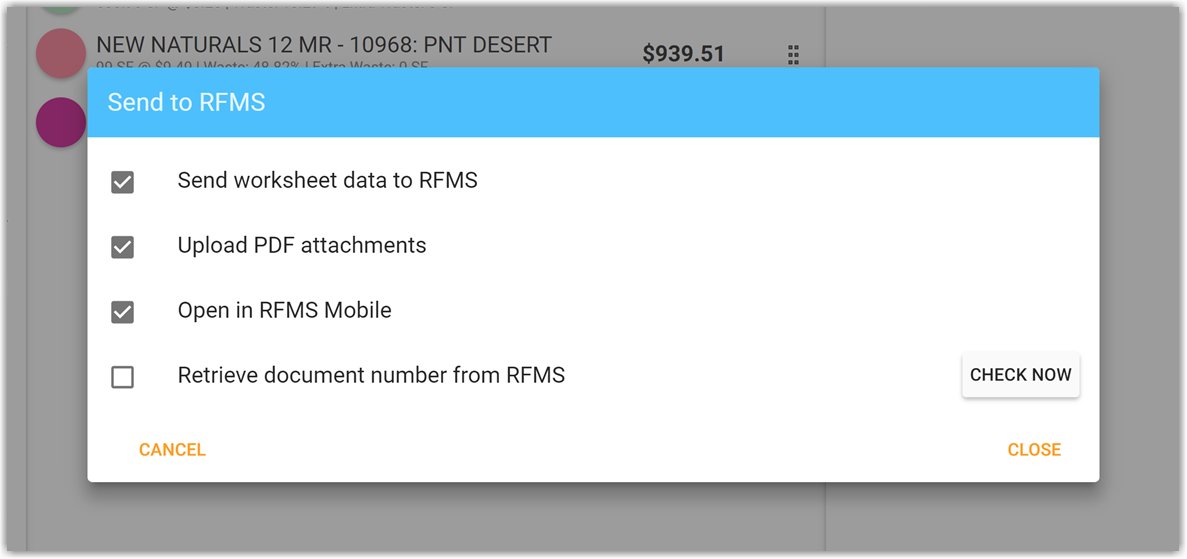 4. The quote, order, or estimate number will be displayed below the project total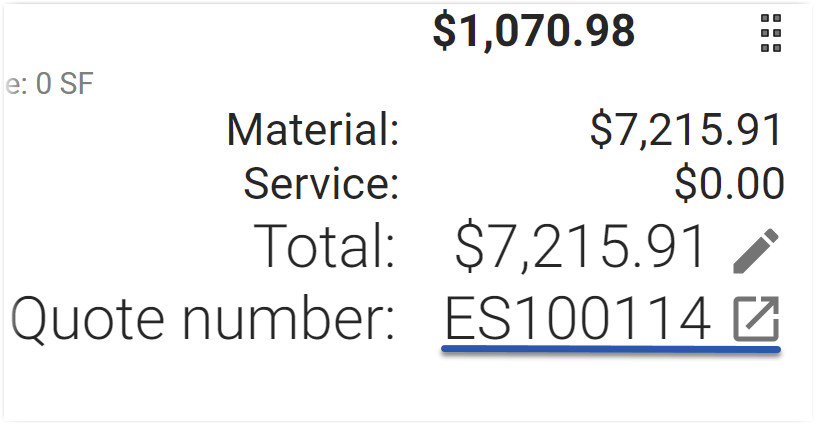 Tip: The launch icon next to the document number will open the document in RFMS Mobile
Tip: Wondering where you're notes from Measure Mobile end up in RFMS Mobile? Check out the article Measure Mobile Notes and Photo Attachments