Insert Point is a tool that allows you to modify the shape of an existing room. Right-click a room and the option to insert a point will be in that menu.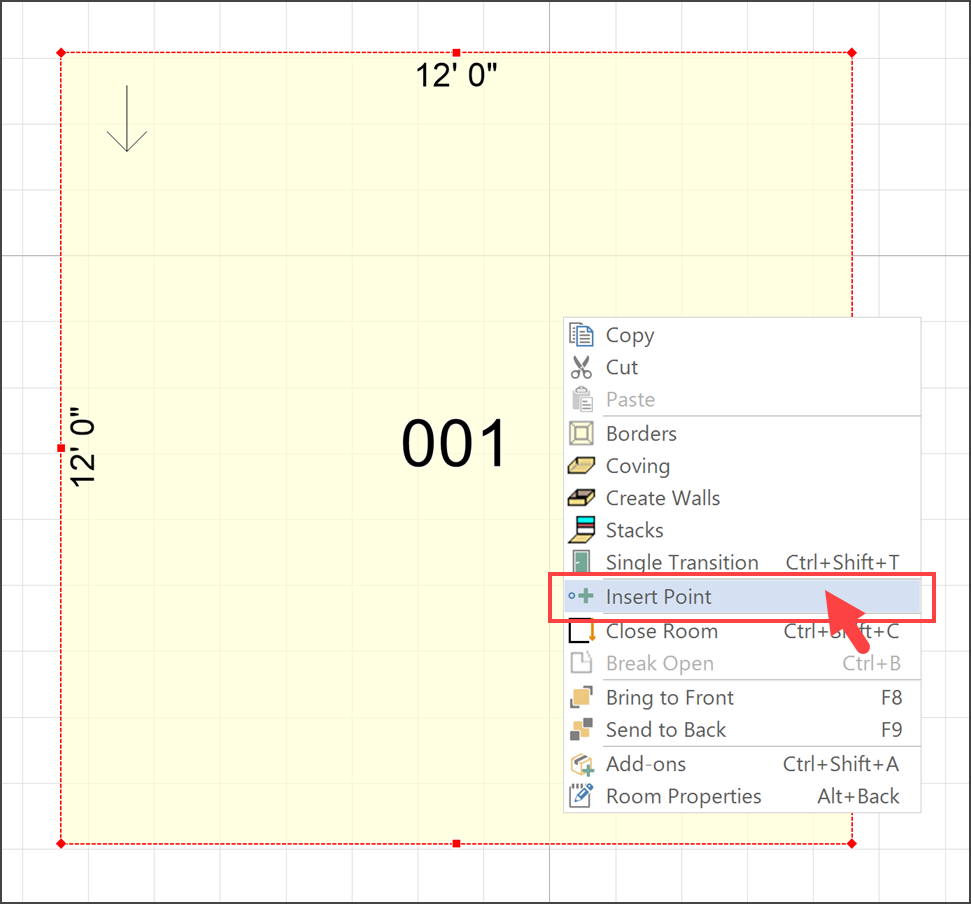 Video Tutorial
Using an older version of Measure?
In addition to the Right-Click Menu the Insert Point tool can be found on the Edge section on the Home tab of Ribbon bar.

Points are automatically generated on each corner of a square or rectangular room and each time the mouse is clicked while plotting a room with the Right Angle or Polygon drawing tools. Points are also created while cutting a hole in a room, and these follow the same rules as above based on which hole tool is in use.
Half-way between each point is a handle. Handles and points are the primary means by which the shape of an existing room can be adjusted. This is done with the Select tool by clicking on a point or handle and dragging it in the desired direction.

How To:
Right-click a room.
In the menu that appears select the Insert Point tool. The mouse cursor will change to .
Move the cursor along the edges of the room. Dimensions will be shown to aid in placing the point. Click on the desired location to insert the new point.
Repeat step 3 for as many points as you need to add.
Press the Escape key on the keyboard or choose another tool from the ribbon bar to stop inserting points.