Split a single room into two separate rooms.

Using an older version of Measure?

How To:
1. Select the room that you would like to split
2. Choose the Split Room tool from the Shape section of the Room tab.
3. Click along one of the sides of the room to establish your starting point. Measurements appear on either side of the cursor to aid accuracy.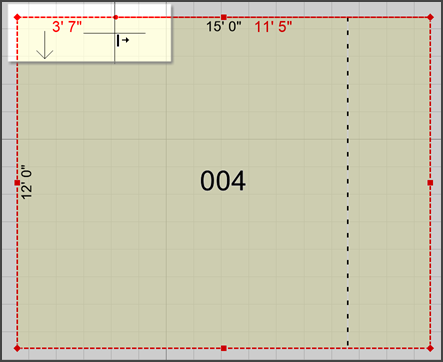 4. Click to place a second point on another side of the room. This action will divide the room along a straight line between the two points you've just defined.