Leader Lines are a customizable annotation tool that you can easily share will others in your company. 

How to Draw Leader Lines
Select the leader line tool, , in the annotation section of the

Home

tab of the ribbon bar.
You can choose to customize the leader line or keep the default settings and begin drawing. To begin, click Draw Leader Line.
The cursor will change, , and then you can begin drawing. Left-click once to place the beginning of the line. Left-click again to place the end.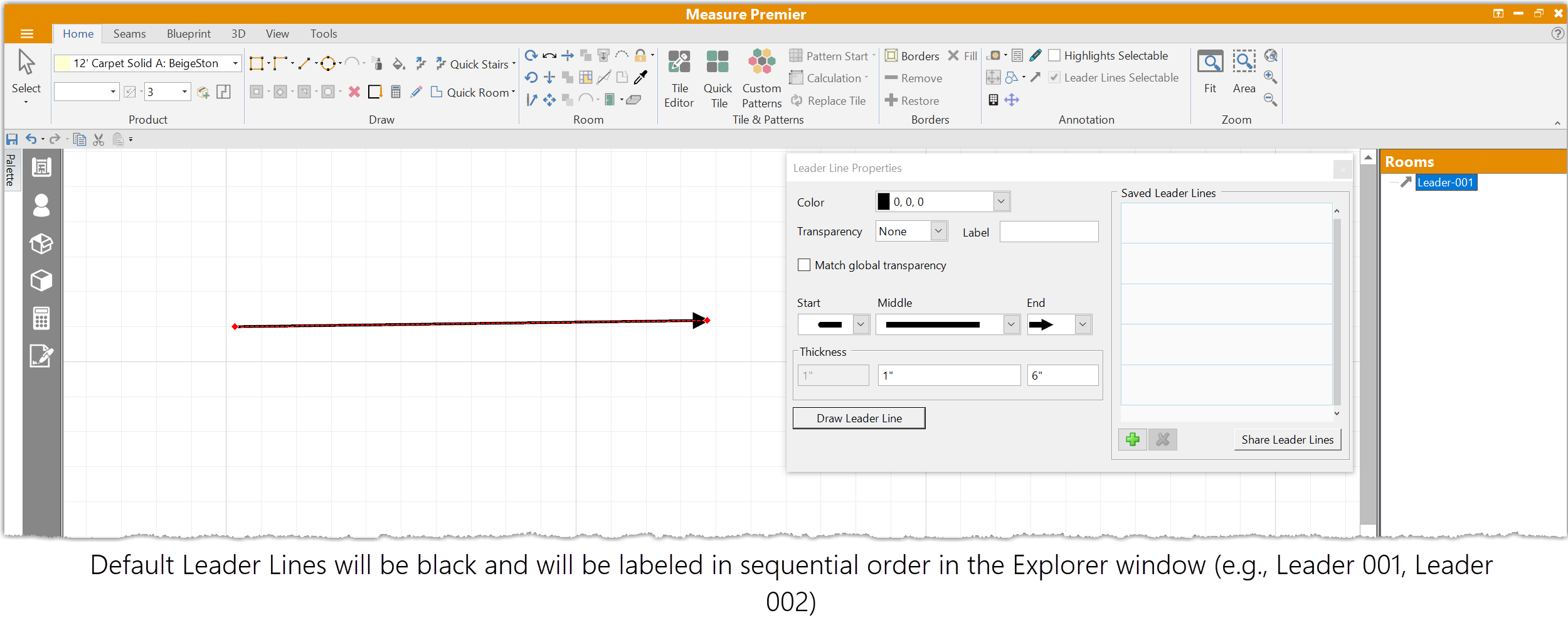 How to Customize Leader Lines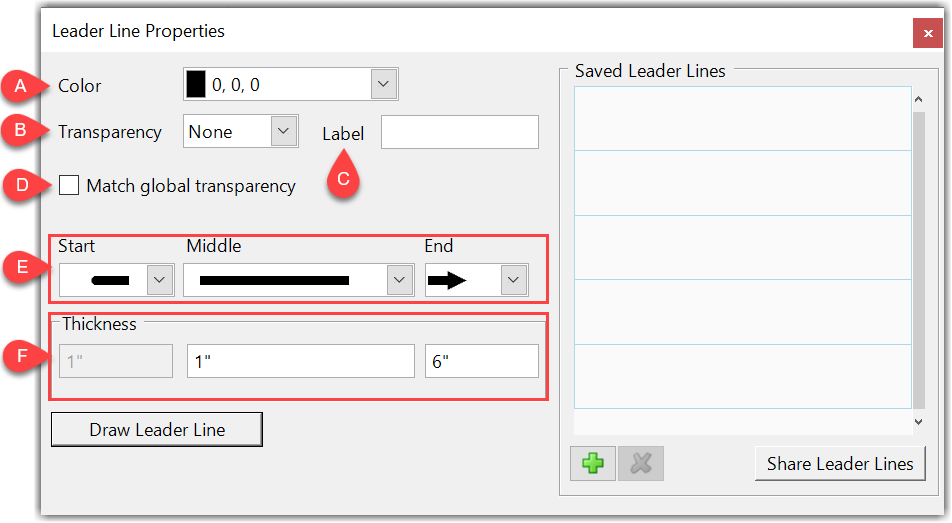 A: Select a color from the color picker or use RBG, HSL, or CMYK values.
B: Set a transparency for this individual line.
C: Set a custom name for the line. This name will appear in the Explorer window, your leader line library, and shared leader line library.
D: Choose to set the leader line transparency to match whatever the project is set to. This will override any setting made in B.
E: Customize the appearance of the start, middle, and end of a leader line with the options in these dropdown lists. 
F: Set the thickness of the leader line segments based on the unit of measure for your project.
How to Manage Leader Line Library
Adding a Line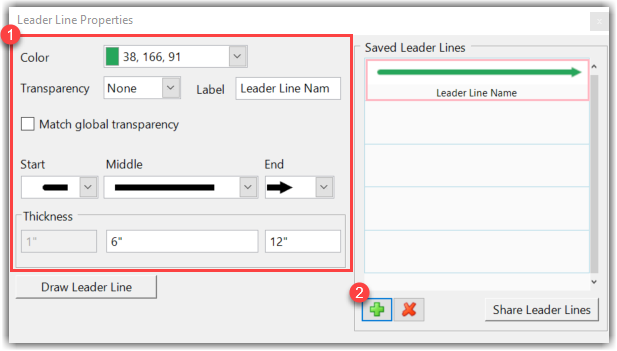 Start by customizing the line. Including a name under "Label" is optional.
Click the "plus" button to save the line to your personal library.
Deleting a Line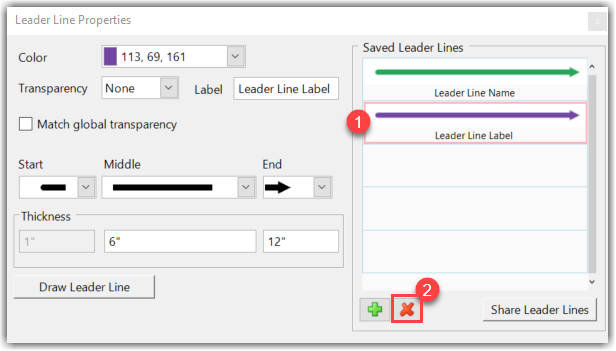 Start by selecting a line in your library.
Then, click the "x" button to delete it.
How to Share Leader Lines with Others in Your Company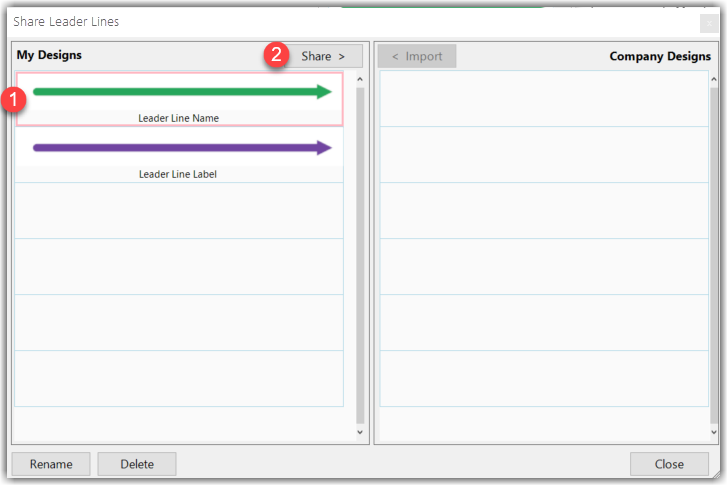 Select the line you want to share.
Click the Share button and the line will be added under "Company Designs"
Leader Lines on Printed Reports
 Note: The option to "show annotation flags" will hide or show leader lines, highlights, and the room add-ons icon on Seam and Room plan reports.
| Seam Plan Hide/Show Annotations | Room Plan Hide/Show Annotaions |
| --- | --- |
| | |
 Tips:
Leader lines can but cut and pasted, just be sure the box is checked allowing them to be selectable. (That checkbox is next to the leader line tool in the ribbon bar.)
You can rename a line after it has been added to the company designs.