Create a rectangular niche in any surface.

Using an older version of Measure?

The Rectangular Niche tool is found under the Room tab of the Ribbon Bar. It will not be available for use until a single room or wall flap is selected.

This tool will create a 3D niche as is commonly used in showers. Niches will always be punched out perpendicular to the surface on which they are created. Whatever product was already in use on the selected surface will be assigned to the newly created wall flaps that make up the niche.
How To:
1. Select surface
2. Click the Rectangular Niche button under the Ribbon Bar's 3D tab. When the cursor is moved over the drawing area, guide measurements will appear over the surface.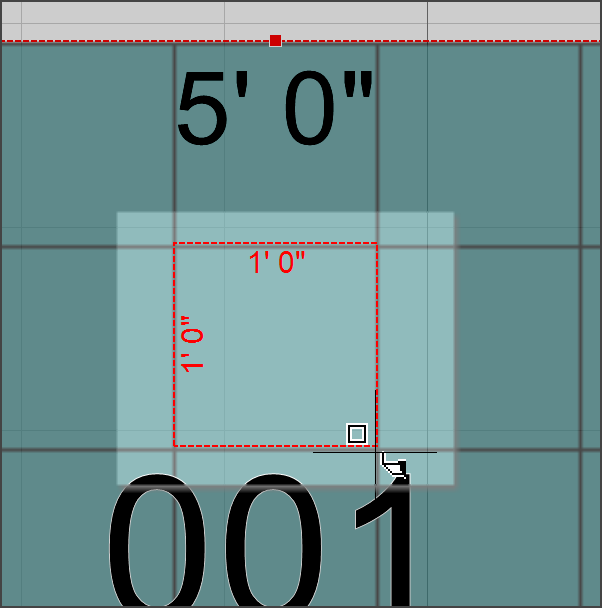 Tip:
Press F6 to move the guide measurements to the next point going clockwise around the room. Press the F7 key to move to the previous point.
3. Place the cursor over the start point of the niche and left-click.
4. Move the cursor to the opposite corner of the niche and left-click again. The Create Niche window will appear.
| | |
| --- | --- |
| | Inner/Outer Edge |
5. Enter a depth for the niche and specify any inner and/or outer edge products.
Edge products without a color will be highlighted in yellow on the drawing and in the 3D Viewer. If an edge product has a color, it will be shown in that color on the drawing.
Assigning tile to an edge will allocate a single row of tile along the edge.
6. Click OK to create the niche.