When working with tile or linear product with a pattern you can use the Pattern Start tool. This allows you to have a measure of control over material usage and waste. This tool is especially handy in commercial projects when a patterned material may be spread across multiple rooms.

Using an older version of Measure?

The current selection will be highlighted and will appear next to the pattern start icon.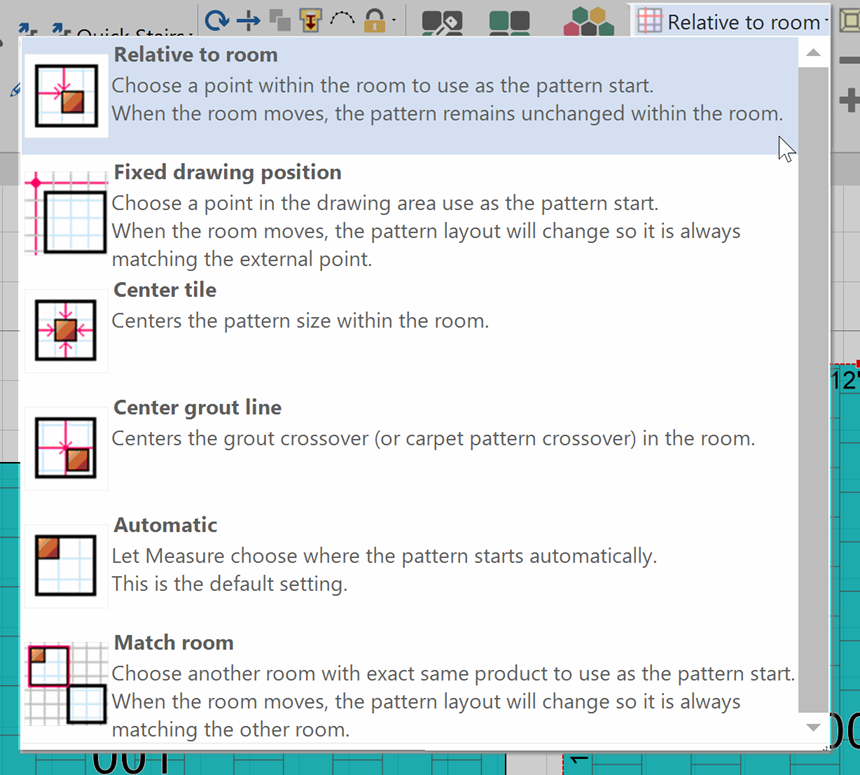 How To:
Select one or more rooms from the project.
Click on the pattern start tool and select from the list which method you would like.
Depending on the tool, the cursor will change and you can select a location around the room to base the pattern start on.
Press the Esc key to change the cursor back to the Select tool.