The Seams tab houses all of the tools you will need for editing seams and adjusting cuts. When this tab is active rooms in the drawing area will include visuals for seam placement. The Explorer window will also switch to the Estimate view which shows individual cuts on the roll or hard surface.

Overview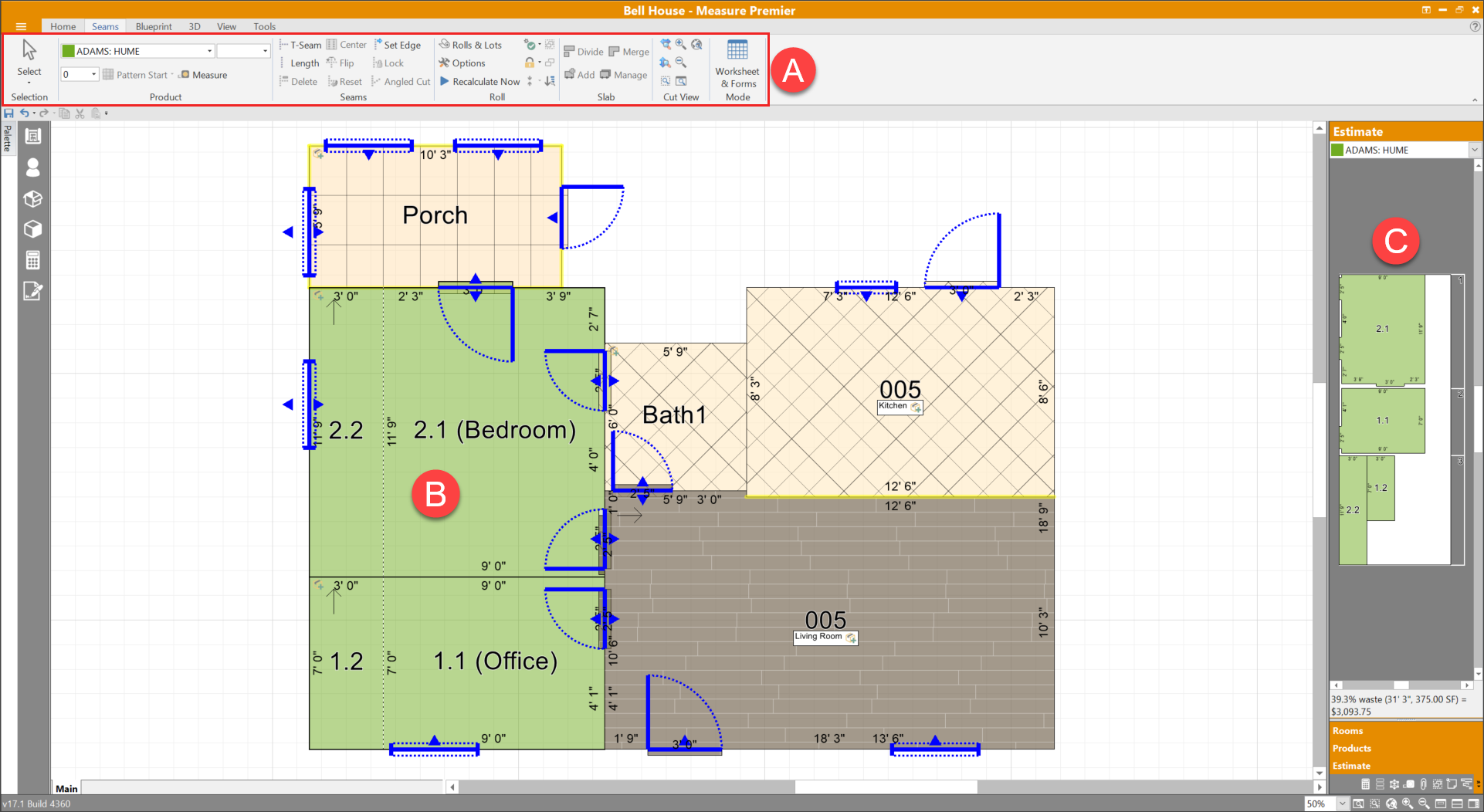 A. The Seams tab includes tools to add, edit, or remove seams, roll management, and hard surface layout. you'll need for editing seams and cuts for a selected product.
B. Seams are shown as dotted lines. The look of seams can be edited in Measure Options
C. The Explorer window displays information specific to the product being used in the selected room. For roll goods this includes a diagram of the roll and the location of each cut. Non-roll products will have relevant product usage data displayed here.
Selecting Cuts
When a cut is selected from either the room or the roll the corresponding cut will be highlighted.