Customer and job information is accessed through the Customer Info button on the navigation bar.
Using an older version of Measure?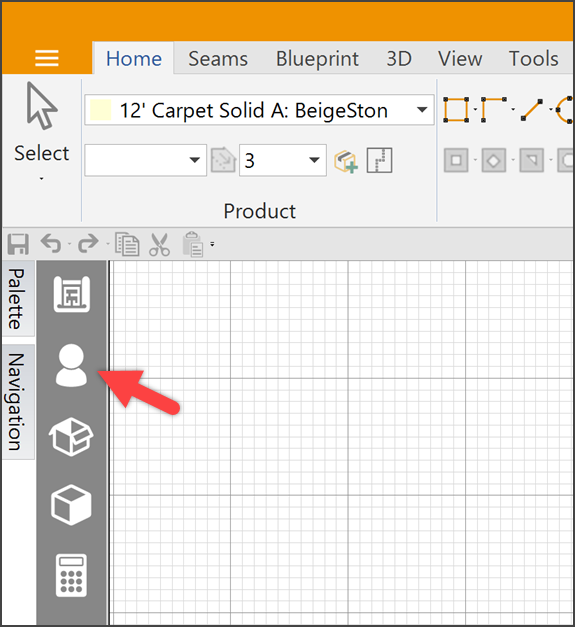 Entering Customer Information
Contact details can be entered manually, imported from another file, or if you are an RFMS user you can search for and add a customer from your RFMS database.
Information on this tab will be reflected in the Project Information printed report. 
Manually Entering Information
All fields are editable and the information entered will appear in your printed reports.
Since job name and address can differ from the customer information there are separate fields for these. 
If they are the same, you can easily copy over the customer name and address information by using the Copy button.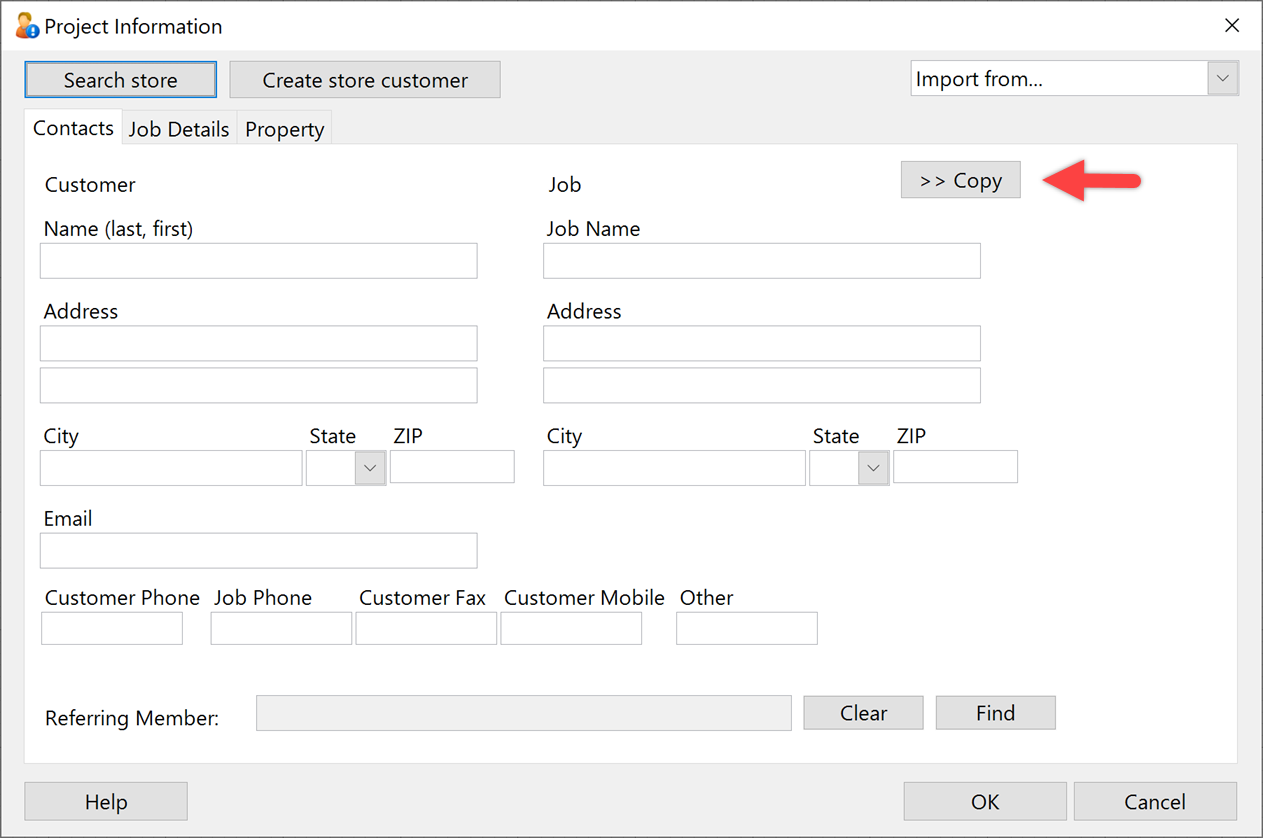 If this is a new customer you can add them to your RFMS database using the Create Store Customer button. (If you are updating information for an existing customer then select the Update Store Customer button to update the information in your RFMS database.)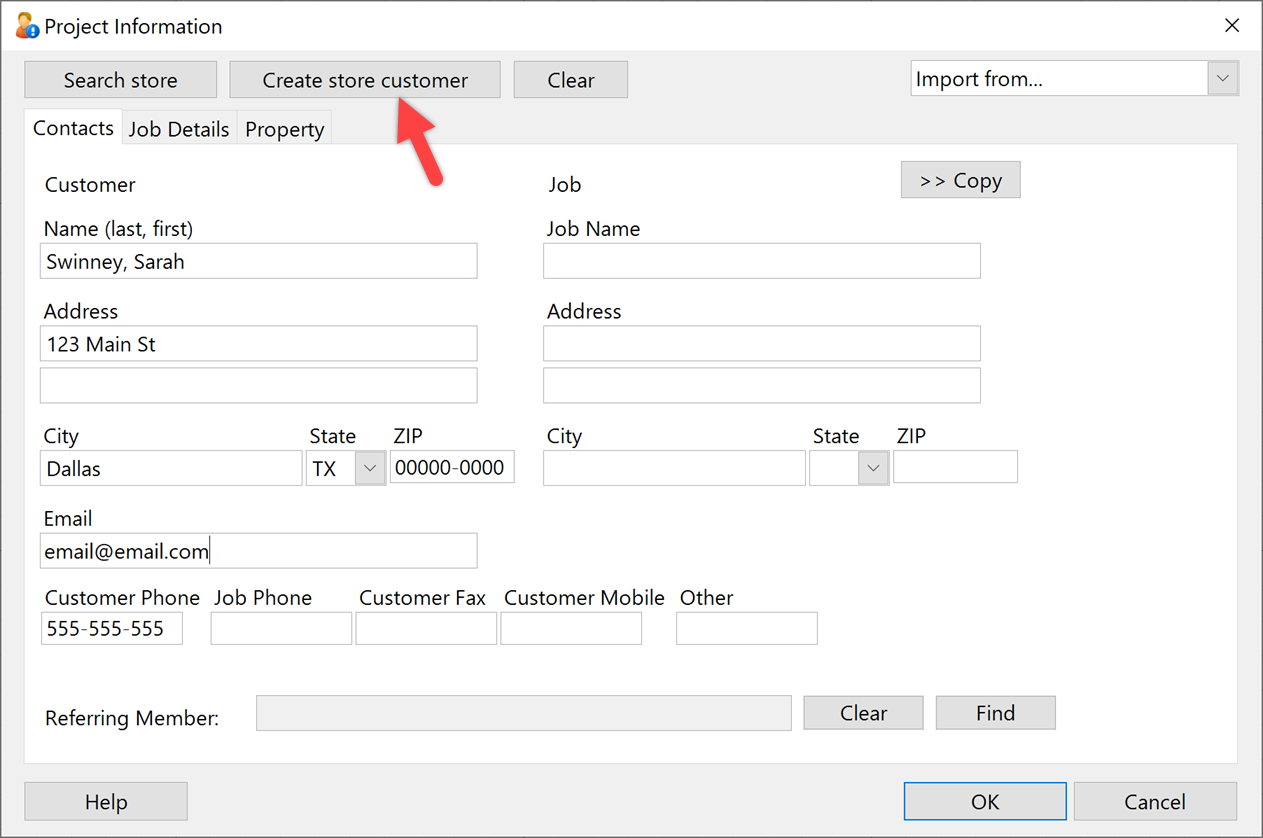 Import Information from Another File
Choosing to customer information from another Measure file will open Windows file explorer and let you select a saved Measure project.
If you have customer information saved in an XML file format you can also choose to import it that way as well.

Search RFMS Database for Customer
To search your RFMS store for a customer begin by clicking the Search button.
The first 10 options are shown during a search. Click the Find more button to show more. When Import is selected both customer and job info will be populated.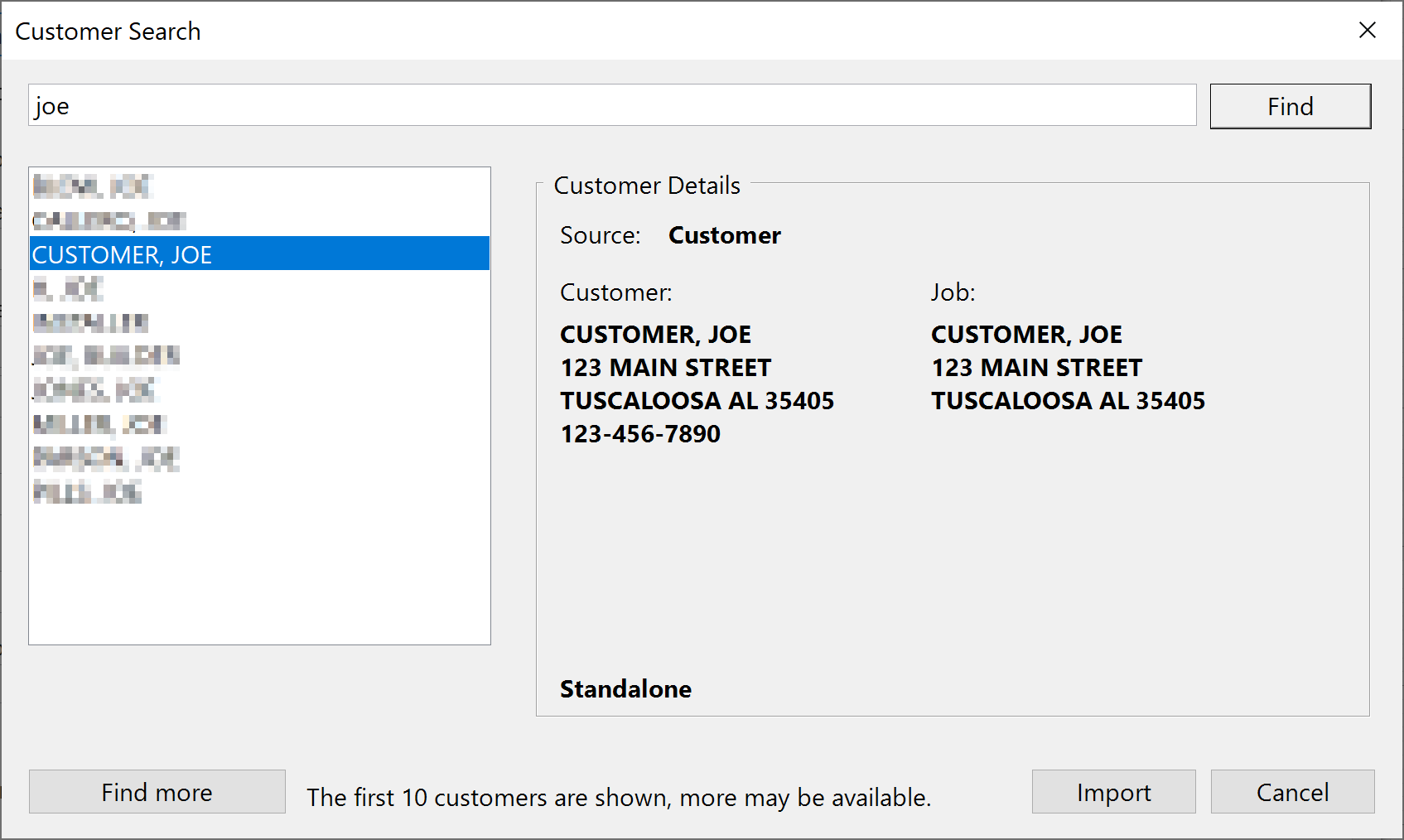 If you would like to add a referral you can also search customers through the Find button at the bottom of the Project Details dialog box.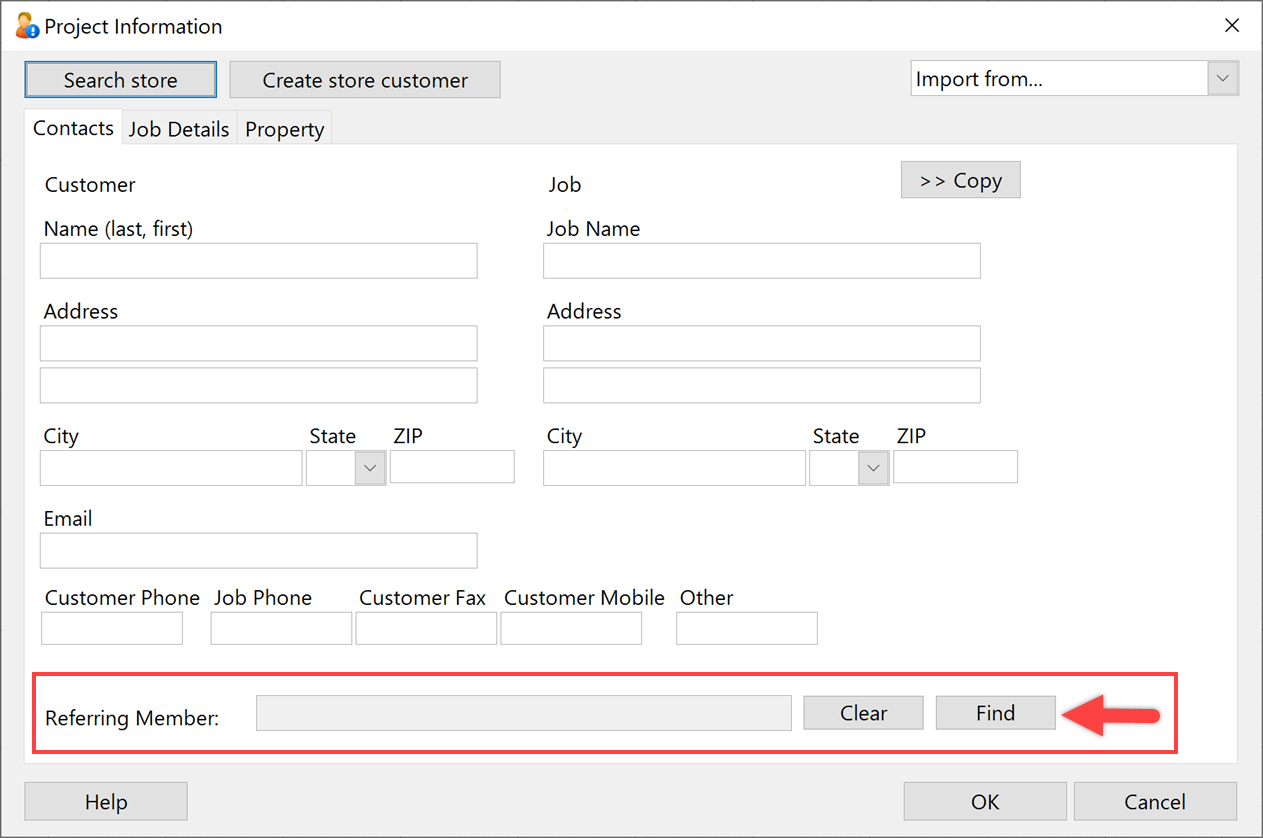 Job Details
All fields under Job Details are manual entry with the exception of Store and Customer type. These will be filled if you have imported a customer from RFMS. 
Information on this tab will be reflected in the Project Information printed report.
Terms and Conditions will be shown on the proposal in Generate Forms. For information please see the article How to Add Terms and Conditions to your Project.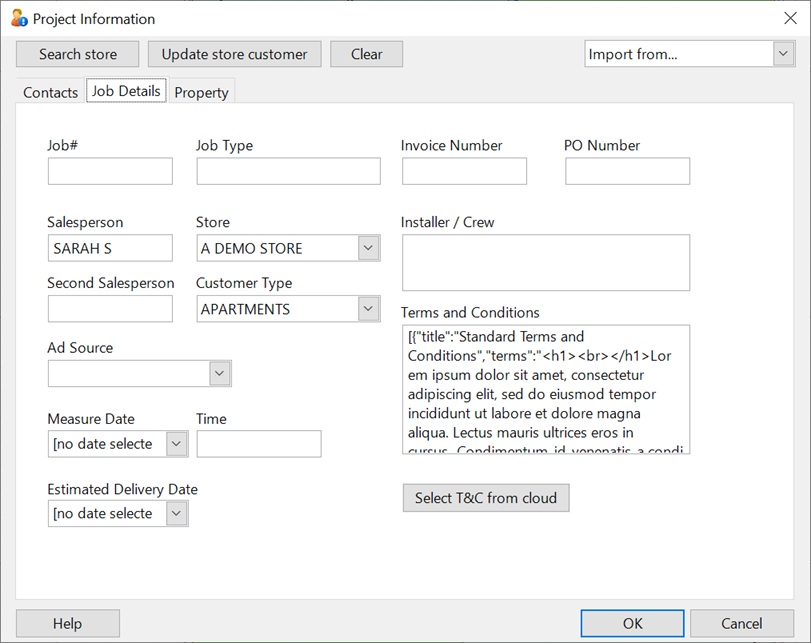 Property Details
Track property details such as if it is currently occupied or not. These details will be included in the Project Information printed report.