The Scenario feature allows you to generate alternate estimates for the same floor plan using different sets of flooring products.
In the example shown below you can see the main sheet and the scenario sheet. Notice how the room layout is identical for each. The only difference is with the product for the rooms and the lay direction.
Any changes made to the floorplan on one sheet will automatically be changed on the corresponding scenario sheet. The only things that do not transfer between them are products, lay direction, room notes, measuring lines, borders, and coving.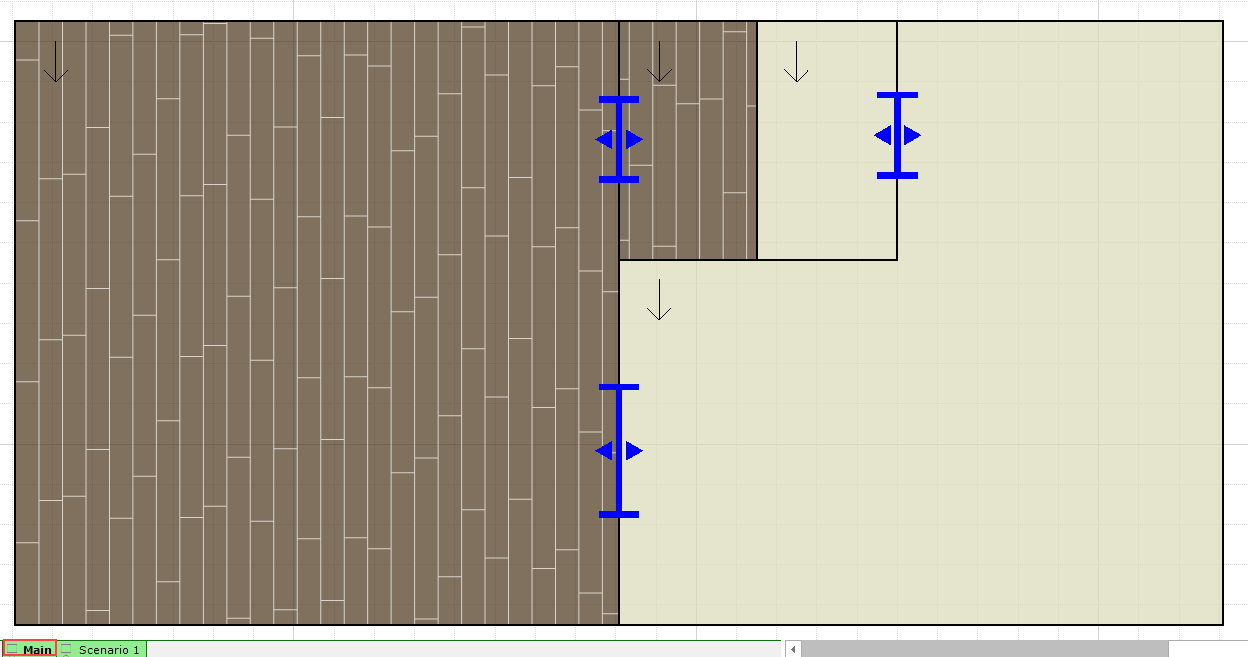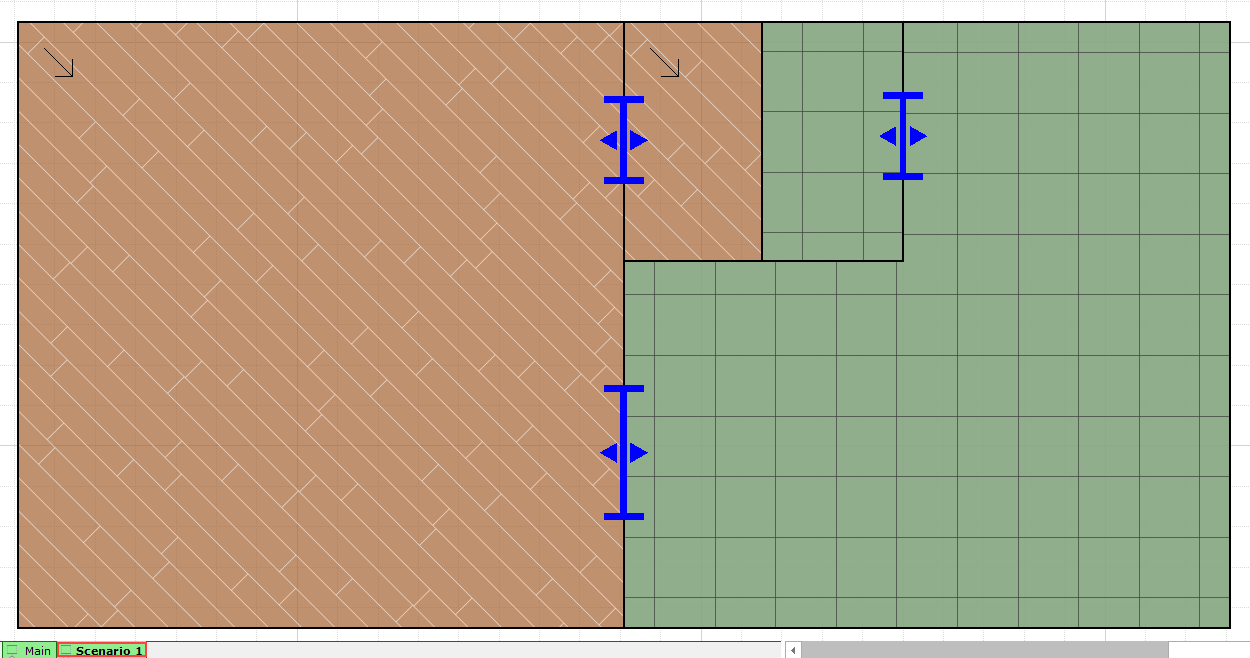 View Scenarios

The View Scenarios screen gives you a birds eye view of all of the scenarios you have for a project. You can choose to view scenarios, add notes, and delete scenarios from this screen.

Explore Scenario Options

The Explore Options screen allows you to mix and match products from different scenarios and see an estimate based on these selections. Pressing the green check mark will create a new scenario based on your new selections.