How To:
1. While in the drawing screen select the Room tab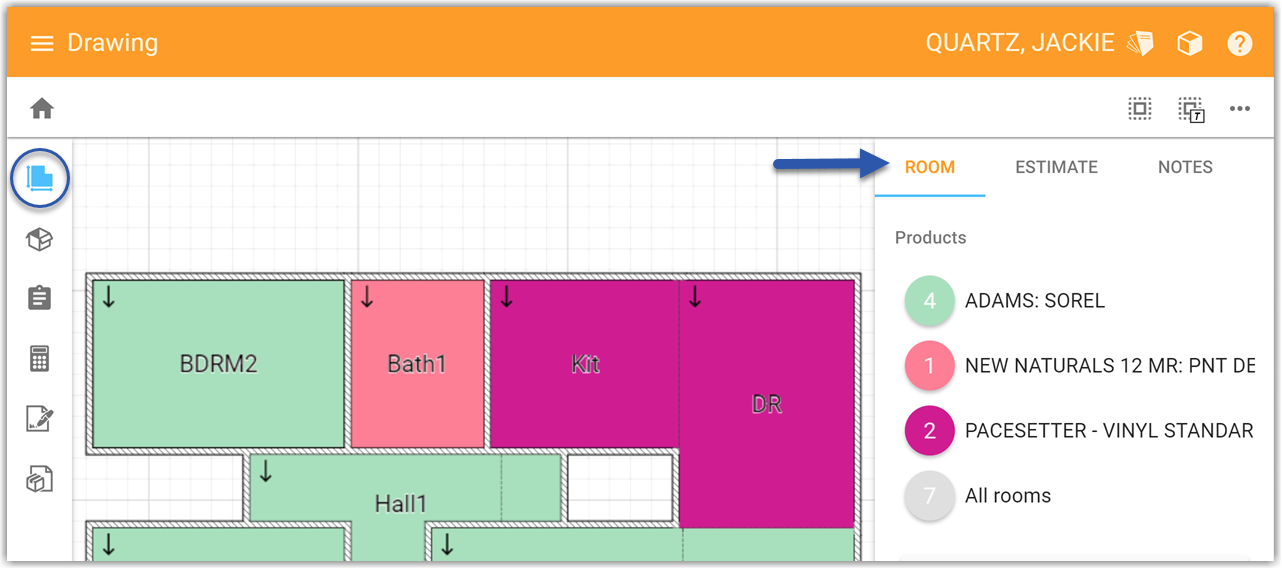 2. Select the room(s) that you wish to add or change the product in.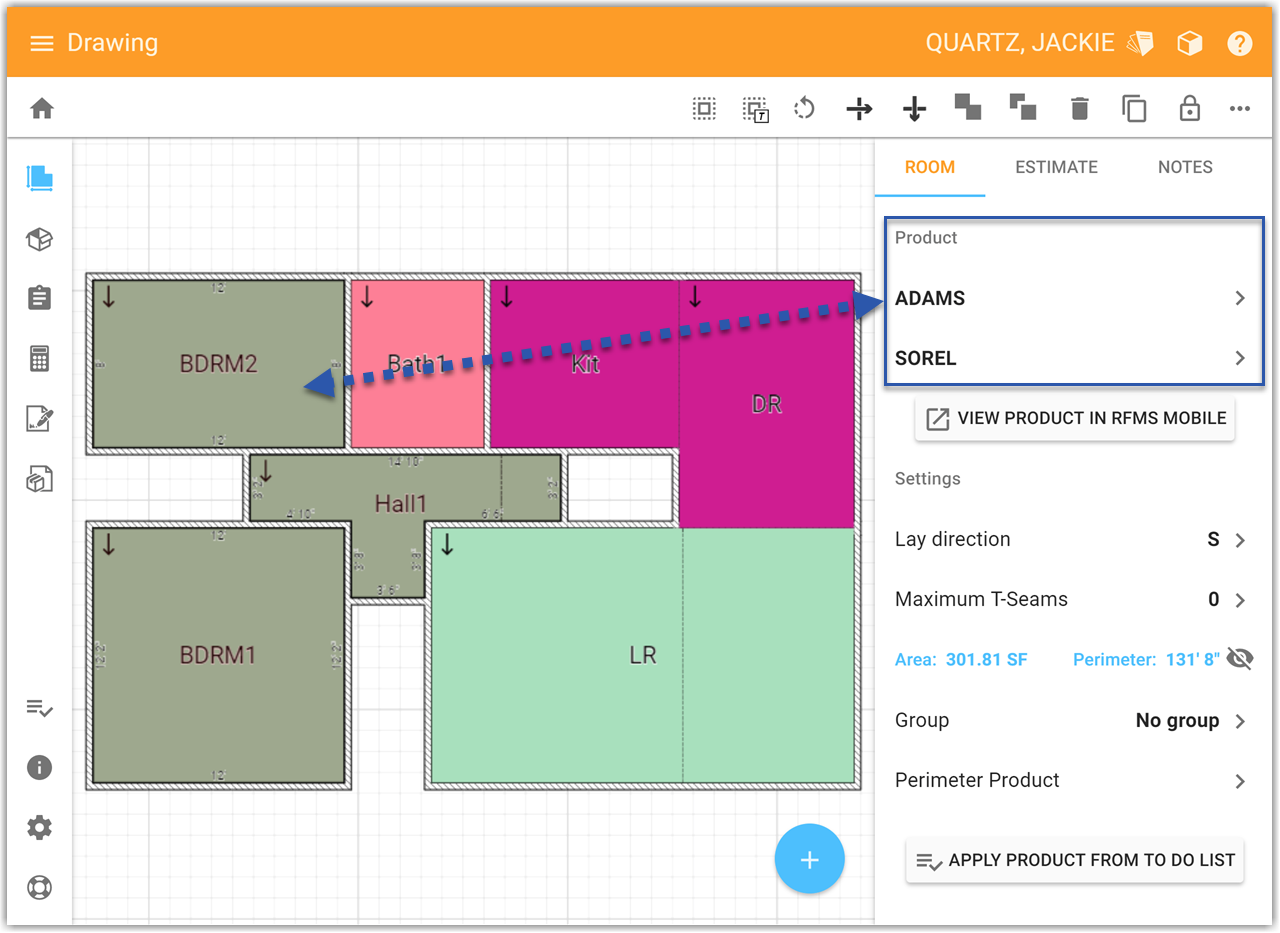 3. Tap the Product Selector to view products available for the project. If there is already product in the room you can tap the Color Selector to change the color of the product in the room(s).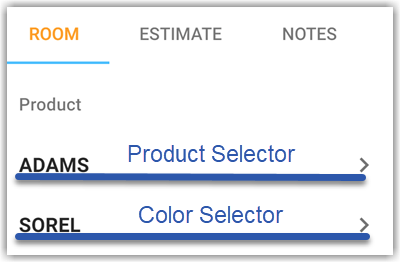 Tip: You can also search your database from here too.
4. Select the new product or color and adjust room product settings from the Room tab as needed.