There are two places you can apply extra waste to a product. One is while in the Drawing Screen, the other is while in the Worksheet Screen.
Tip: Extra waste can also be applied to lines with a fixed quantity.
Through the Drawing Screen
Video Tutorial
Select a room from the drawing or from the the list under the Room tab of the sidebar. (Alternatively, you can switch between products under the Estimate tab.)

Once the area is selected switch to the Estimate tab of the sidebar to reveal the estimate toolbar above.


Select the Add Waste tool to open the dialog box.

Use the drop-down box to select a calculation method and input a number value in the space above. Choose Apply to save your changes.

Through the Worksheet Screen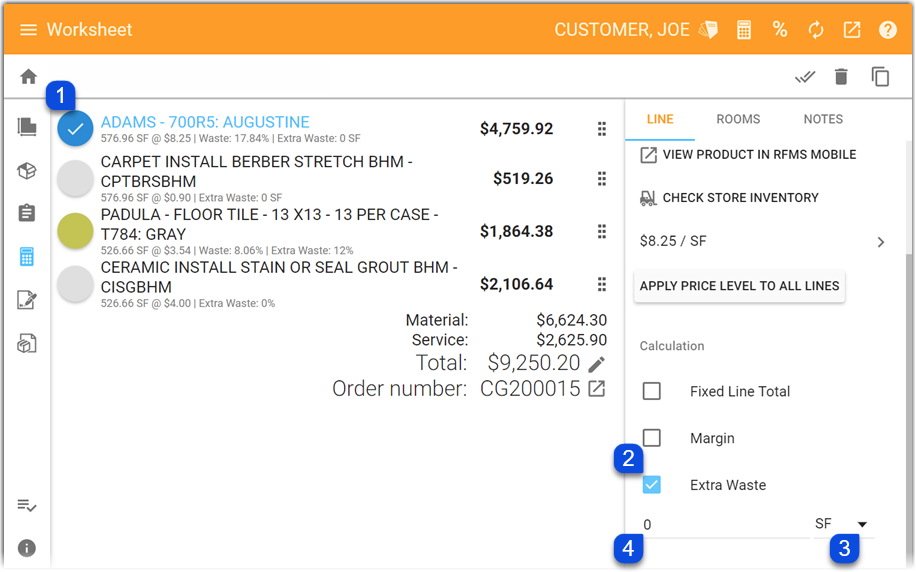 First select a line item in the worksheet.
Under the Line tab scroll down and check the box for Extra Waste.
Use the dropdown to select what unit to set waste by.
Enter the number for the amount of waste to add